RobertStJohn.com
Grilled and Chilled Chicken Salad with Toasted Almonds and Grapes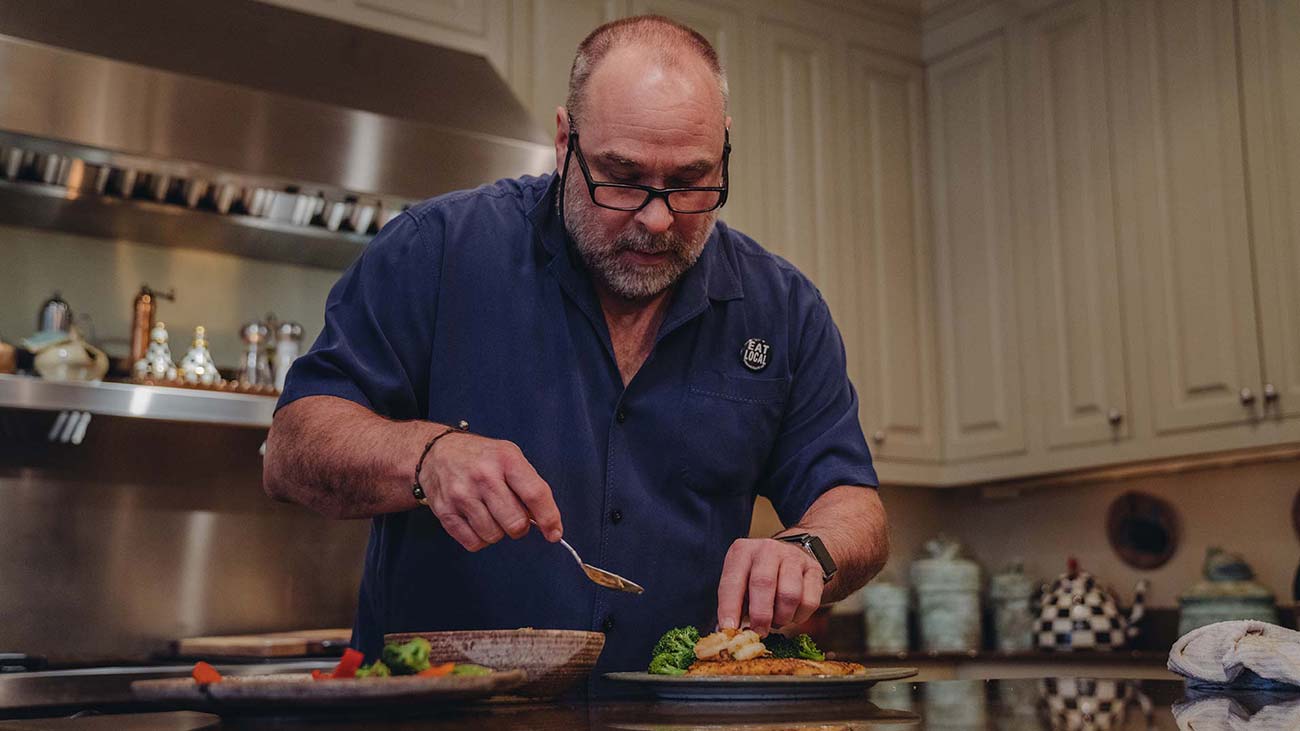 Ingredients
2 pounds Chicken breasts, boneless, skinless
1/2 cup No-stick poultry marinade
2 tsp Poultry seasoning
1/2 cup Mayonnaise
1/3 cup Sour Cream
1 Tbsp Honey
1 Tbsp Dijon Mustard
1 tsp Lawry's Seasoning Salt
2 Tbsp Orange Juice, freshly squeezed
1 /4 tsp Black Pepper, freshly ground
1 /2 cup Slivered Almonds, toasted
1 /2 cup Celery, minced
1 /4 cup Green Onion, minced
1/2 pound Red Seedless Grapes, halved
1 Tbl Parsley, chopped
Instructions
Brush the chicken breast with the no-stick marinade and refrigerate one hour. Sprinkle the chicken with the poultry seasoning.
Prepare the grill. Cook chicken over direct medium heat for 10-14 minutes, turning once during the grilling process.
Remove the chicken from the grill and allow to cool completely.
While the chicken is cooling, combine the mayonnaise, sour cream, honey, Dijon mustard seasoning salt, orange juice and black pepper in a mixing bowl. Dice the cooled chicken into bite-sized pieces. Fold the chicken, almonds, celery, green onion and grapes into the mayonnaise mixture Garnish with fresh chopped parsley.
Yield: 6 servings
© Copyright 2023 unless otherwise noted. New South Restaurant Group • 3904 Hardy St Hattiesburg MS 39402 • 601.264.0657