RobertStJohn.com
Gingerbread
I have loved gingerbread since I was a child. For some reason, it's not offered as much as it used to be. I am on a mission to change that trend. Hard cider is fermented apple cider with alcohol content.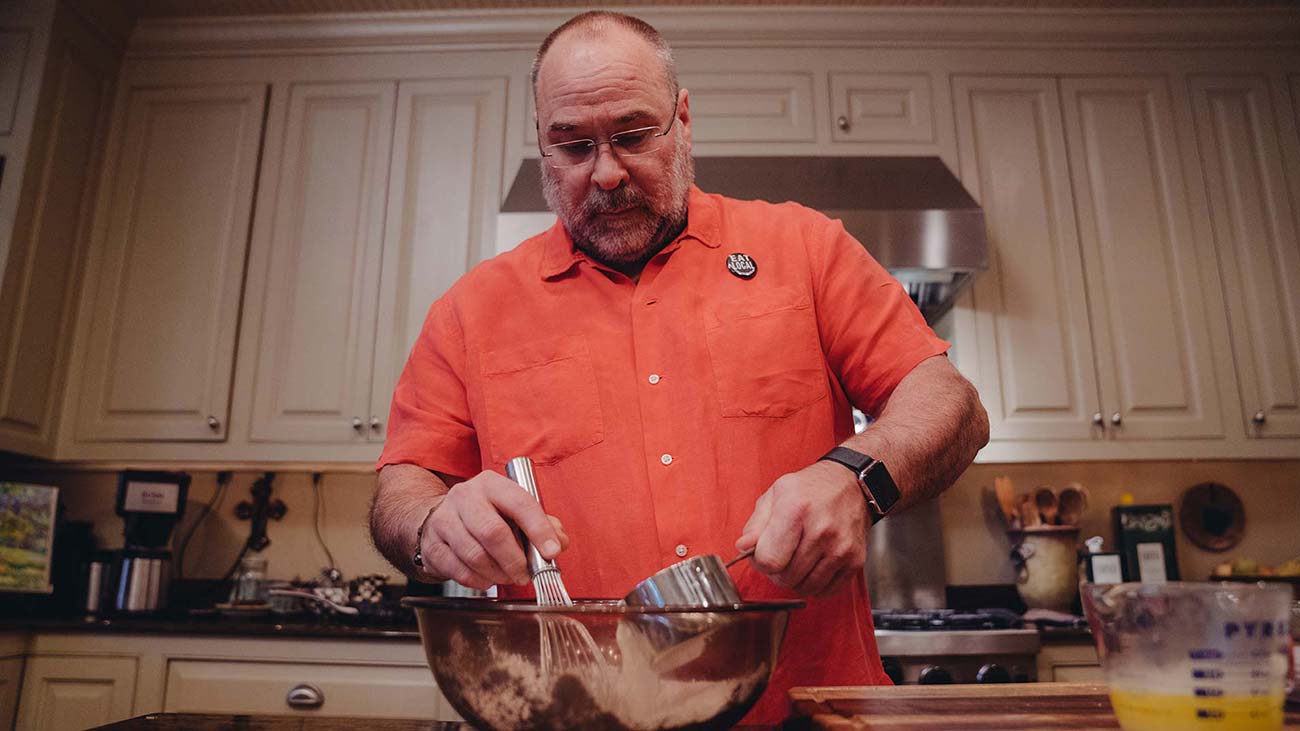 Ingredients
1 stick unsalted butter
1 cup brown sugar
3 large eggs
2 cups all-purpose flour
2 tsp ground ginger
1 1 /2 teaspoons baking soda
1 tsp cinnamon
1 /2 teaspoon salt
Apple Icing
2 Tbsp butter
1 cup apple, peeled, cut into small dice
1 /4 tsp cinnamon
1 /2 cup hard cider
1 1 /2 cup confectioner's sugar
1 /2 teaspoon ground cloves
1 /4 teaspoon freshly grated nutmeg
1 cup molasses
1 cup hard cider
Apple Icing for Topping
Instructions
Preheat oven to 350 degrees F.
Grease a 13 by 9-inch cake pan and line with parchment paper that has been greased.
In a large bowl, cream together the butter and sugar. Beat in eggs one at a time. In a second bowl, sift together the flour, ginger, baking soda, cinnamon, salt, cloves, and nutmeg. In a third bowl, combine the molasses and hard cider and stir to dissolve. Add the dry ingredients and cider mixture alternately to the egg mixture, beating after the addition of each.
Pour into the prepared pan and bake until puffed and set, approximately 35 minutes.
Remove from the oven and let cool in the pan on a wire rack.
Cut into squares and top with Apple Icing.
Yield: 24 squares
Apple Icing
Melt the butter over medium heat and cook apples for five minutes, stir in cinnamon and cider and cook five more minutes until most of the liquid is cooked out. Remove from heat and stir in sugar. Cool completely before topping gingerbread.
© Copyright 2023 unless otherwise noted. New South Restaurant Group • 3904 Hardy St Hattiesburg MS 39402 • 601.264.0657