RobertStJohn.com
Georgia Peanut Sauce
In addition to the chicken skewers, this can be used in a cold pasta salad with fresh Asian vegetables or a sautéed shrimp pasta with garlic and snow peas.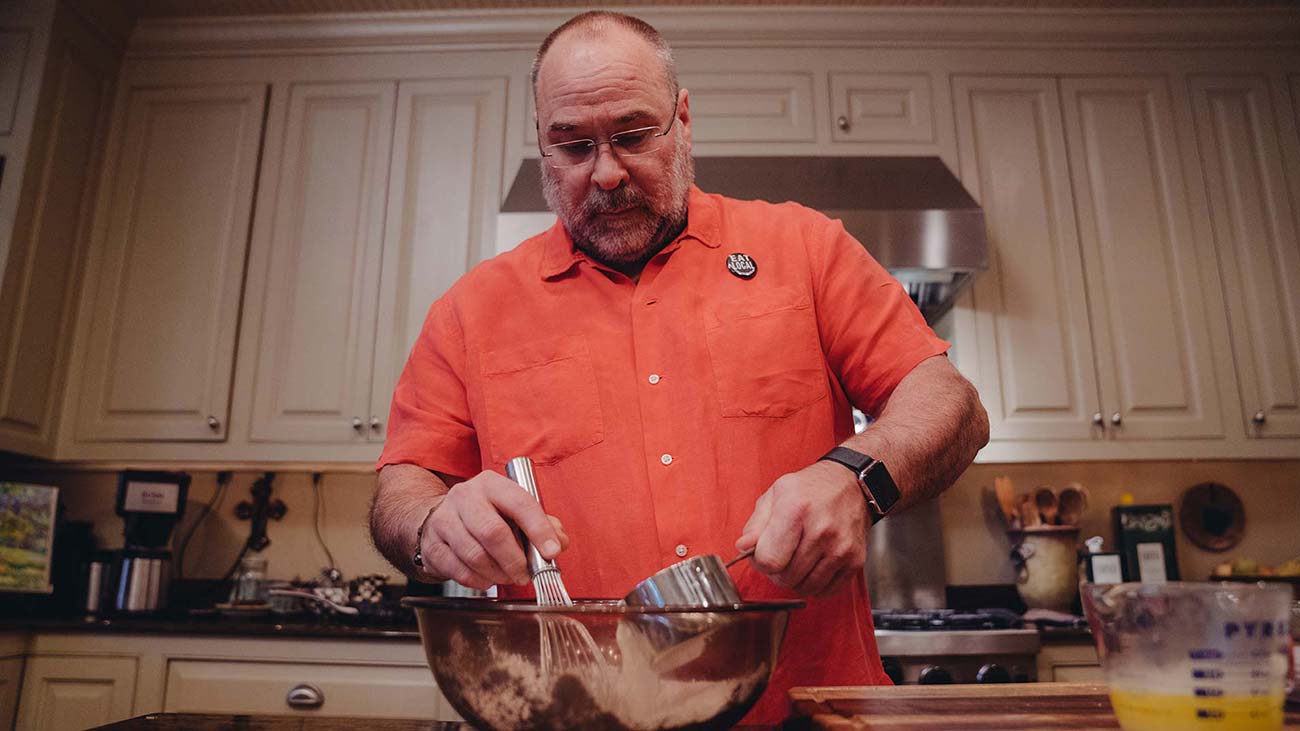 Ingredients
2 Tbsp peanut oil, divided
1 cup unsalted peanuts
1 Tbsp shallot, minced
1 Tbsp ginger, minced
2 cloves garlic, minced
2 tsp fresh jalapeños, minced
1 /2 c coconut milk
1 /4 cup rice vinegar
1 /4 cup cottonseed oil
1 /4 cup warm water
2 tablespoons soy
1 lime, juiced
1 /2 tsp lime zest
2 Tbsp cup fresh cilantro, chopped
1 /2 tsp salt
1 /4 tsp cayenne pepper
Instructions
In a skillet heat 1 Tbsp of the peanut oil and sauté the peanuts until golden brown (approximately 4 to 6 minutes). Drain peanuts on paper towels.
Heat the remaining peanut oil and cook shallots, ginger, garlic, and jalapeños over low heat 4-5 minutes.  Add the coconut milk and vinegar and simmer slowly for 5 minutes.
Place peanuts into the simmering liquid and continue to cook 5 minutes. Remove from heat and allow to cool 10 minutes.
Transfer mixture to a blender and puree until smooth. Continue to blend, adding in remaining ingredients (If the sauce is too thick, add bit more warm water).
The sauce may be made several days in advance. Store in an airtight container in the refrigerator. Best when served at room temperature.
© Copyright 2023 unless otherwise noted. New South Restaurant Group • 3904 Hardy St Hattiesburg MS 39402 • 601.264.0657