RobertStJohn.com
Fruit Salad with Sour Cream-Grenadine Dressing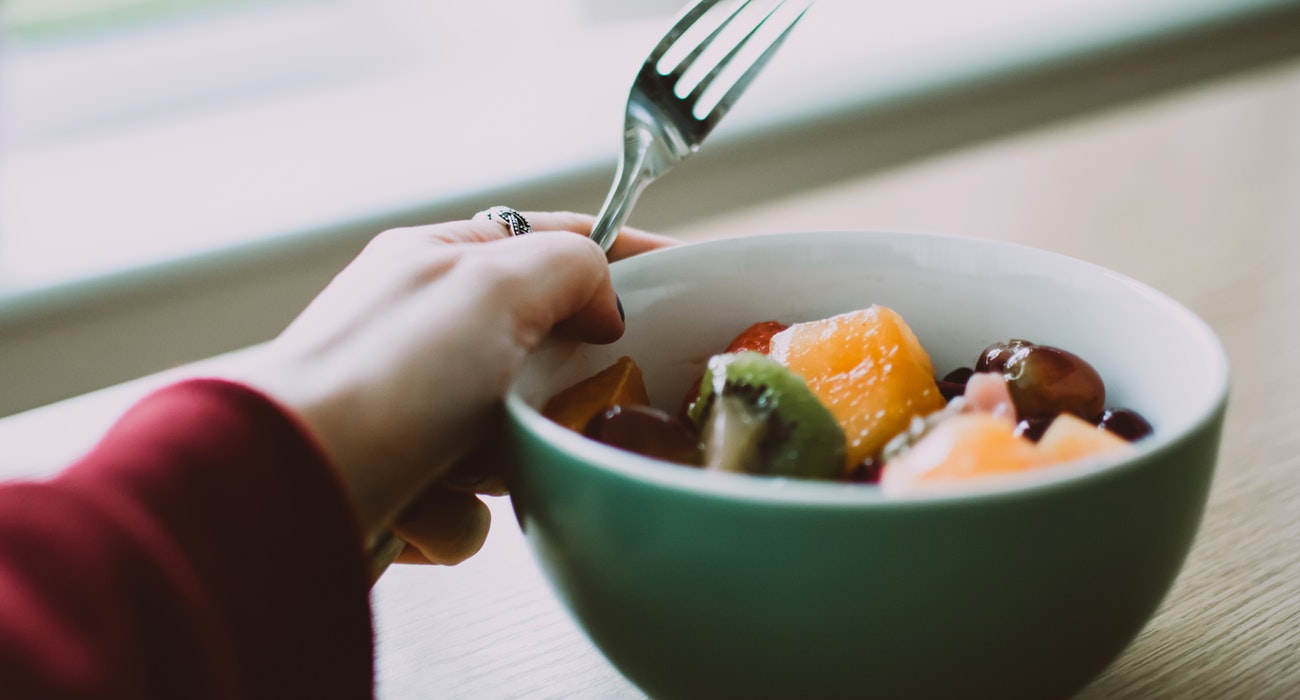 Ingredients
2 Tbs fresh lemon juice
2 Tbs sugar
1 banana, peeled and sliced into ½ inch round pieces*
1 large red delicious apple, core removed, medium dice (about 1 ½ cups)*
1 cup red seedless grapes
1 1/2 cups  green seedless grapes
2 cups fresh pineapple, skin and core removed, medium dice
½ cup orange segments
1 1/2 cup         cantaloupe, peeled, seeded and small dice
1 pint                fresh strawberries, hull removed and berries quartered
3/4 cup            sour cream
2 Tbsp              Grenadine
Instructions
In a large mixing bowl, combine the lemon juice and sugar. Toss the apples and bananas in the mixture to prevent them from turning brown. Add the remaining fruit. In a small mixing bowl, whisk together the sour cream and grenadine. Add the sour cream mixture to the fruit and stir together, coating the fruit completely. Hold covered in the refrigerator until ready to serve. Just before serving, toss the fruit once more to redistribute the dressing.
Yield: 8-10 servings
* Do not cut the banana or apple until the lemon juice and sugar are combined. Place the fruit into the lemon juice mixture as soon as it is cut.
© Copyright 2023 unless otherwise noted. New South Restaurant Group • 3904 Hardy St Hattiesburg MS 39402 • 601.264.0657