RobertStJohn.com
Frank Brigtsen's Mashed Potatoes
The two best mashed potato dishes I have eaten in my life were from my friend and famed New Orleans chef, Frank Brigtsen's and at my grandmother's dining room table (and I'd have a hard time choosing a winner between the two).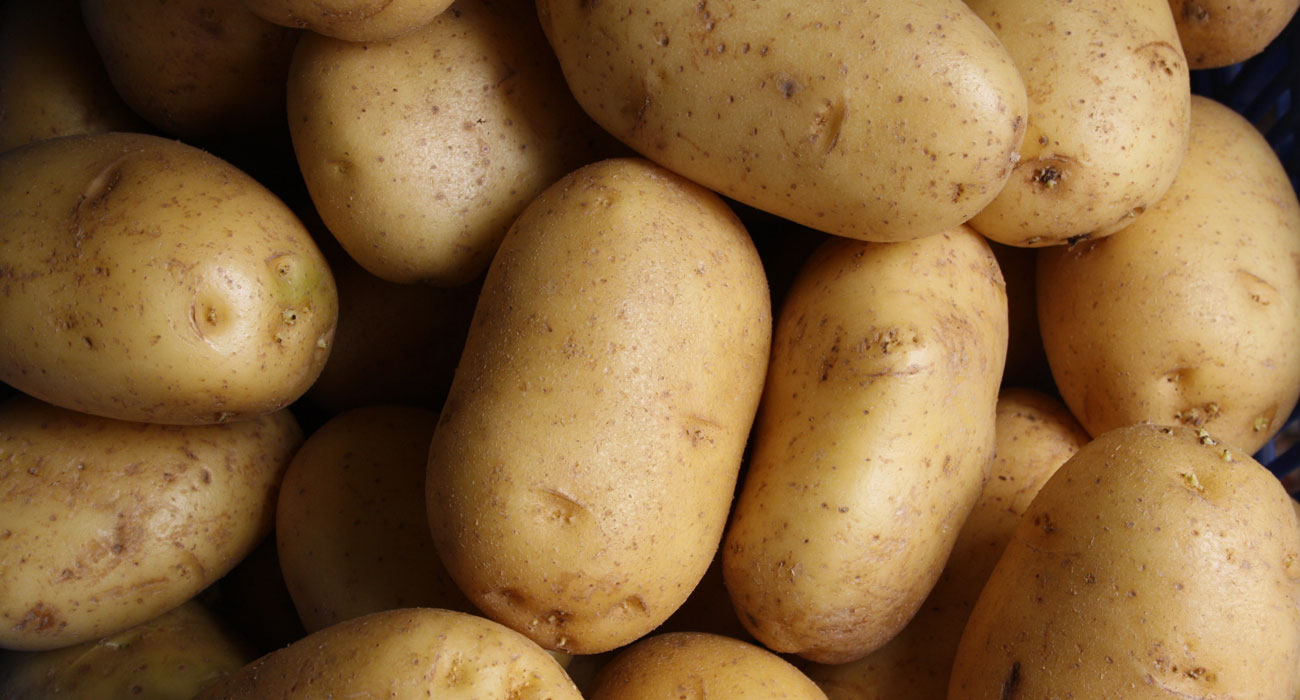 Ingredients
4 lbs. small red potatoes (preferably "B" size)
16 cups water
2 cups heavy whipping cream
½ lb. unsalted butter
½ cup potato water (the water in which the potatoes were boiled)
1 tablespoon salt
½ teaspoon ground white pepper
Instructions
Recipe from Frank Brigtsen – Brigtsen's Restaurant
Yield: 10 cups (10-12 servings)
CHEF'S NOTES: Mashed potatoes seem like such a simple dish, and they are. However, I have learned many things about mashed potatoes over the years and one thing is true – little things can make a big difference. Whether you are using Idaho Russet potatoes or red potatoes, size does matter. I have found that smaller potatoes are better for mashing than large ones. The smaller potatoes come out sweeter and less starchy. At Brigtsen's, we use "B" size red potatoes, skin-on, for our mashed potatoes. They are about the size of a golf ball. I add a little salt to the water when I wash them and this seems to help remove any dirt from the potatoes.
     Always use the best cream and butter available. We use 40% butterfat heavy whipping cream and unsalted butter. Always cook the potatoes until they are very tender, almost falling apart. Always mash the potatoes while they are still hot. Always make your mashed potatoes by hand. Don't use an electric mixer. If you over-work the potatoes, gluten forms and your mashed potatoes will be, well, gluey. I use a heavy-duty wire whisk, with an up-and-down motion, to mash the potatoes. Always reserve a little bit of the water that you cook the potatoes in and add a little bit to the mashed potatoes. This helps keep them light and fluffy. Finally, try and make your mashed potatoes at the last minute, just before dinner is served. This is when they are at their best.
Wash the potatoes very well and put them in a deep pot with 8 cups of water. Bring to a boil and cook until very tender, about 30 minutes. Drain the water off the potatoes, reserving ¼ cup of the water.
In a small pot, add the cream and cook over low heat just until the cream is scalded. Add the butter and cook, stirring occasionally, just until the butter is melted. Remove from heat and set aside.
In a mixing bowl, add the cooked potatoes, potato water, salt, and white pepper. Mash the potatoes with a heavy-duty wire whisk until the potatoes are broken up into small pieces.
Add the cream/butter mixture and continue mashing with the whisk until the potatoes have absorbed all the cream. Use a spoon to scrape the bottom and sides of the bowl. Serve immediately.
© Copyright 2023 unless otherwise noted. New South Restaurant Group • 3904 Hardy St Hattiesburg MS 39402 • 601.264.0657