RobertStJohn.com
Focaccia Bread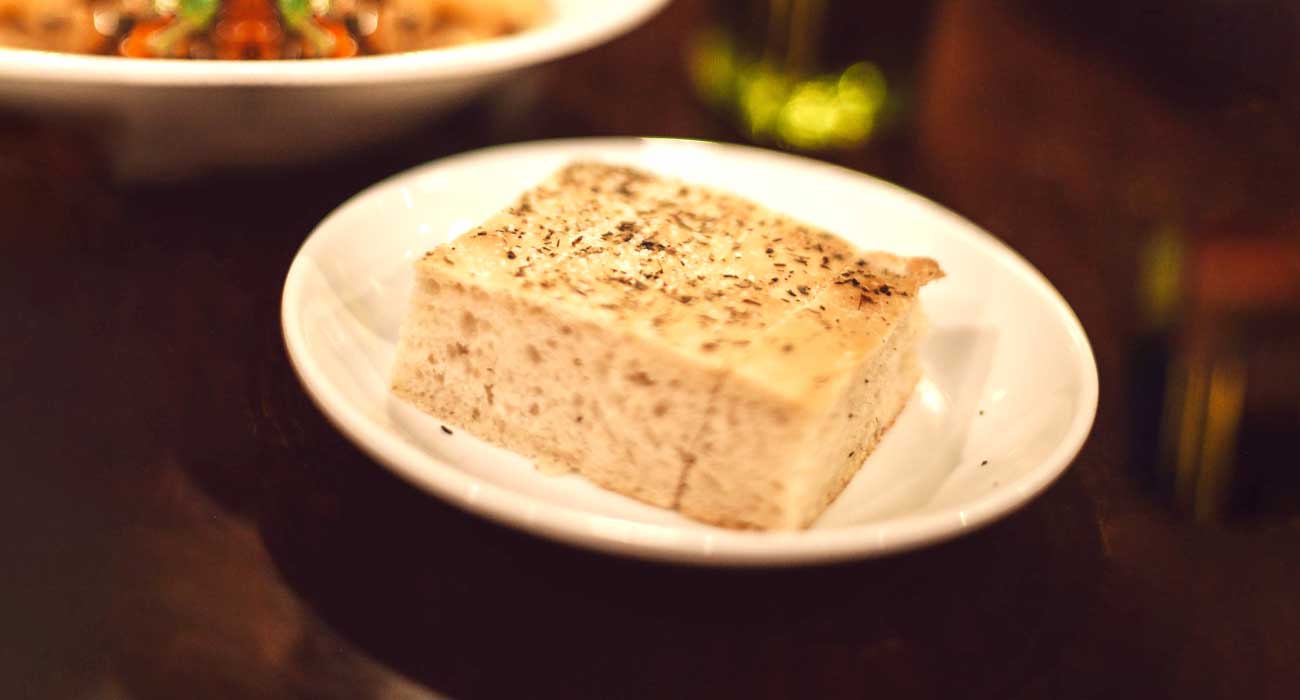 Ingredients
5 ½ cups Bread flour
2 ½ Tbsp Kosher salt
2 – ¼ ounce packages Rapid Rise yeast
1 Tbsp Sugar
½ cup Pure olive oil
¾ cup Biga
2 cups Water (use warm water if your biga is refrigerated)
¼ cup Extra virgin olive oil
1 Tbsp Sea salt
2 Tbsp House herb blend
Instructions
Combine the first seven ingredients in the bowl of a stand mixer fitted with a dough hook. Mix for 3-4 minutes on slow, then increase speed to medium for an additional 4 minutes. It should be a little wet and very sticky.
Remove from the bowl and knead briefly on a lightly floured surface to form a smooth ball.  Transfer to a lightly oiled, covered bowl and leave in the refrigerator overnight or leave at room temperature to rise for 30-45 minutes. If refrigerating, it will take longer the following day for the dough to rise.
Preheat the oven to 400.
Punch down dough and transfer into a lightly oiled 11" x 17" rimmed sheet pan and press and stretch the dough using your hands to fill the pan. Use your fingertips to lightly dimple the surface. Brush with the extra virgin olive oil and sprinkle with sea salt and herb blend. Rest uncovered at room temperature, about 30 minutes.
Bake until golden brown, about 12-15 minutes. Immediately transfer to a wire rack and allow to cool slightly before slicing.
© Copyright 2023 unless otherwise noted. New South Restaurant Group • 3904 Hardy St Hattiesburg MS 39402 • 601.264.0657