RobertStJohn.com
Eggplant Casserole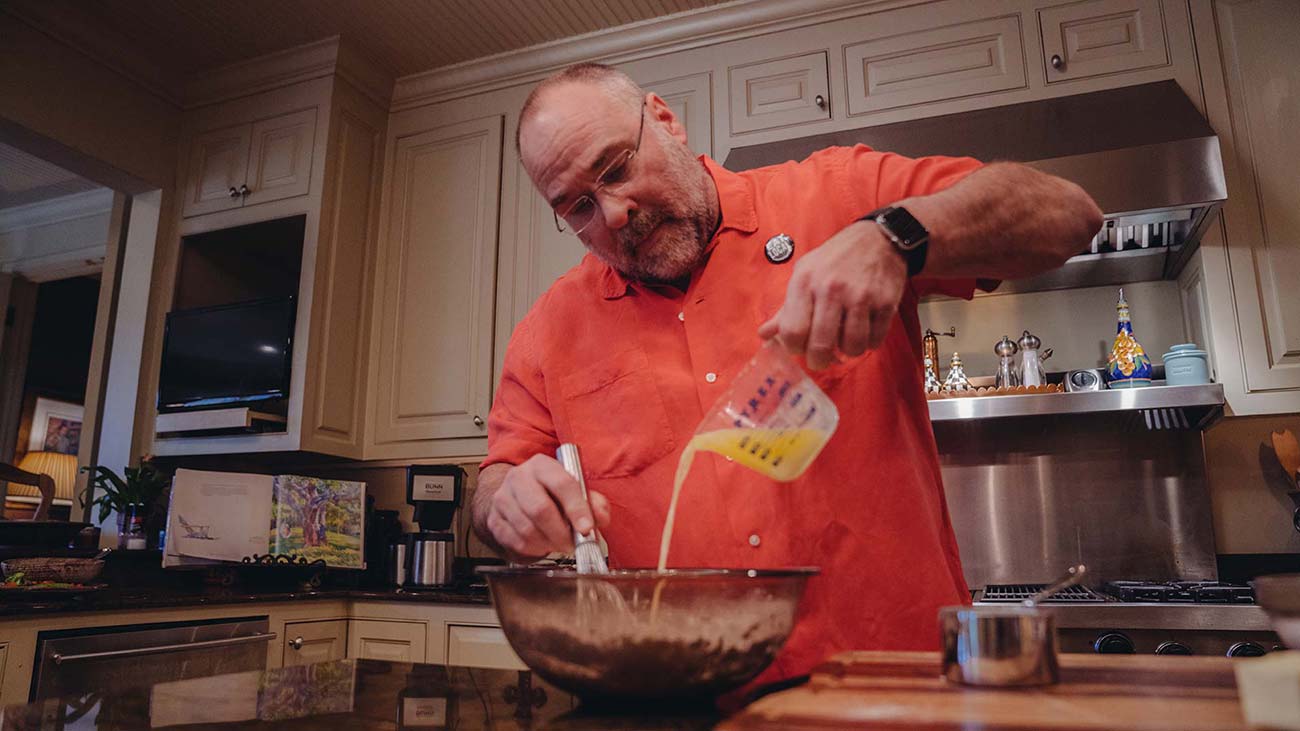 Ingredients
2 Eggplant, medium size
¼ cup Bacon grease (or canola oil)
1 cup Onion, small dice
2 cups Red bell pepper, small dice
1 cup Tomatoes, diced, peeled and seeded
½ cup Celery, small dice
1 Tbsp Garlic, minced
1 tsp Dried basil
½ tsp Dried oregano
2 cups Mushroom Béchamel Sauce
2 cups Corn flake crumbs
¼ cup Butter, melted
Instructions
This recipe calls for Mushroom Béchamel Sauce. You can find that recipe here. 
Preheat oven to 350 degrees.
Place eggplant on baking sheet and bake 20 minutes. Rotate and continue baking 20 minutes more. Remove and allow to cool.
Using a paring knife peel the skin from the eggplant. Cut eggplant into two-inch cubes.
Place the bacon grease in a large skillet over high heat. When the oil is very hot add eggplant to brown. Add onion, bell pepper, tomatoes, celery, garlic, basil and oregano. Cook for five to six minutes. Stir in Mushroom Béchamel Sauce and pour into two-quart baking dish.
Bake uncovered 40 minutes. Combine the corn flake crumbs and melted butter. Spread evenly over top of casserole and bake 10 minutes more. Remove casserole from oven and serve.
Yield: 10 – 12 servings
© Copyright 2023 unless otherwise noted. New South Restaurant Group • 3904 Hardy St Hattiesburg MS 39402 • 601.264.0657