RobertStJohn.com
Dinner Rolls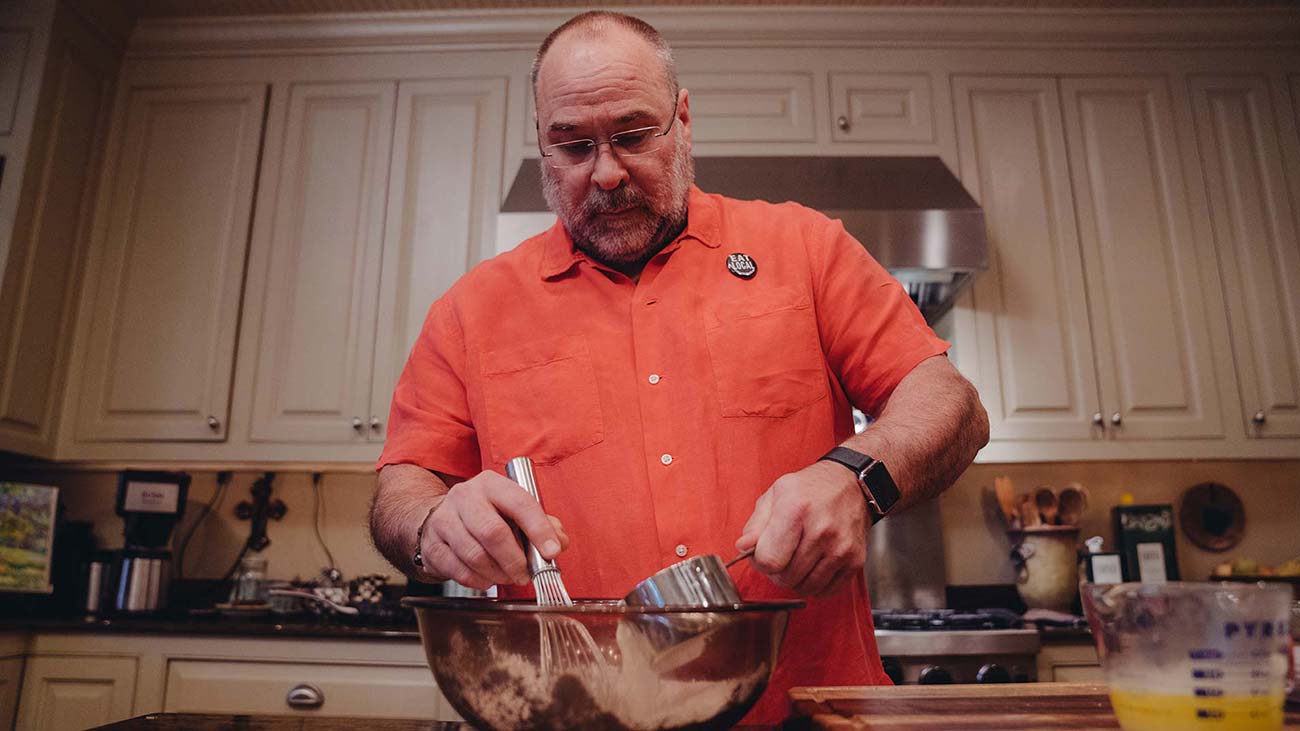 Ingredients
5 cups All-purpose flour, plus more for dusting
1 ½ Tbsp Baking powder
½ tsp Baking soda
2 tsp Salt
1/3 cup Sugar
2 sticks Unsalted butter, frozen and shredded on the large holes of a box grater
2 cups Buttermilk, cold
¼ cup Water, room temperature
1 – 0.25 ounce Package yeast
Instructions
Combine the first 5 ingredients in a large mixing bowl. Work the shredded butter into the flour mixture by hand.  There should still be little pieces of the butter spread throughout.
Dissolve the yeast in the water, then add the buttermilk. Fold into the flour mixture and mix by hand for about 2-3 minutes. The dough will be very sticky at first but will smooth out eventually. At this point, the dough may be wrapped tightly and held refrigerated for 3 days or frozen for a month.
Preheat oven to 375 and coat a large muffin pan with non-stick spray. Generously flour a clean, dry workspace. Place the dough on the surface and sprinkle more flour on top. Roll the dough out to ½-inch thickness with a rolling pin. Using a 2" round cutter, cut rounds and stack 2 of them on their sides in each compartment of the muffin pan. Wrap the pans and allow the rolls to rise at room temperature for an hour. Bake until golden brown, about 12-15 minutes.
© Copyright 2023 unless otherwise noted. New South Restaurant Group • 3904 Hardy St Hattiesburg MS 39402 • 601.264.0657