RobertStJohn.com
Crawfish Omelet with Horseradish Cream
This recipe is from the upcoming cookbook Mississippi Mornings, which will be released in the fall of 2023.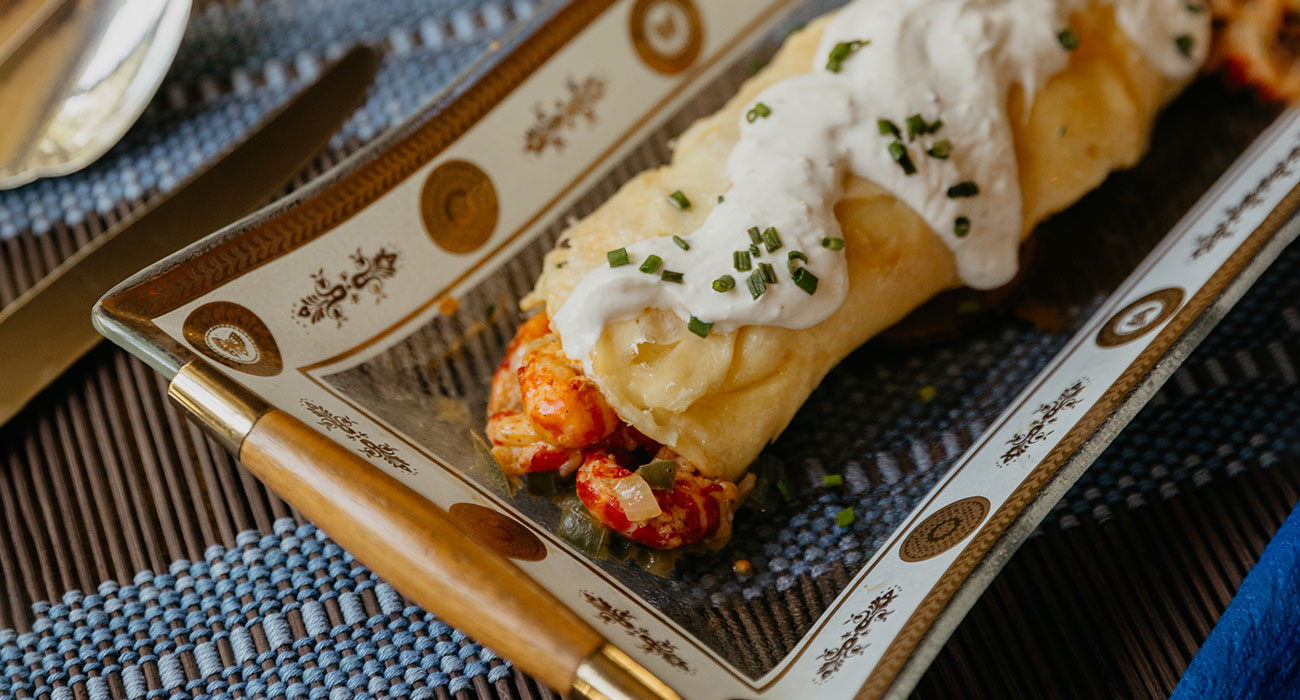 Ingredients
Omelet Filling:
2 TBSP Unsalted Butter
½ cup Yellow Onion, small dice
⅓ cup Bell Pepper, small dice
1 tsp Garlic, minced
2 tsp Creole Seasoning
1 tsp Kosher Salt
½ pound Crawfish Tails
1 cup Pepperjack Cheese, shredded
12 Eggs
2 TBSP Water
2 TBSP Half and Half
4 tsp Unsalted Butter for cooking omelets
Horseradish Cream:
1 cup Sour Cream
1 TBSP Mayonnaise
1 TBSP Prepared Horseradish
¼ tsp Salt
¼ tsp Fresh Ground Black Pepper
½ tsp Lemon Juice
1 TBSP Fresh Chives, chopped
Instructions
For the omelet filling:
Melt butter in a medium sized skillet over medium heat. Stir in the onion and bell pepper and sauté for 3-4 minutes. Stir in garlic, Creole seasoning and salt, continue to cook for 2 minutes. Stir in crawfish tails and cook for 3-4 more minutes until crawfish are thoroughly heated. Remove from heat.
For the Horseradish Cream:
Stir together all ingredients. Sauce can be made in advance and stored covered in the refrigerator for up to seven days.
Once the sauce and filling have been made, follow the instructions for preparing an omelet. Divide the filling and cheese into 4. Fill the omelets and top with the sauce.
Yield: 4 Omelets
© Copyright 2023 unless otherwise noted. New South Restaurant Group • 3904 Hardy St Hattiesburg MS 39402 • 601.264.0657