RobertStJohn.com
Cracked-Pepper Burger with Mustard Cognac Sauce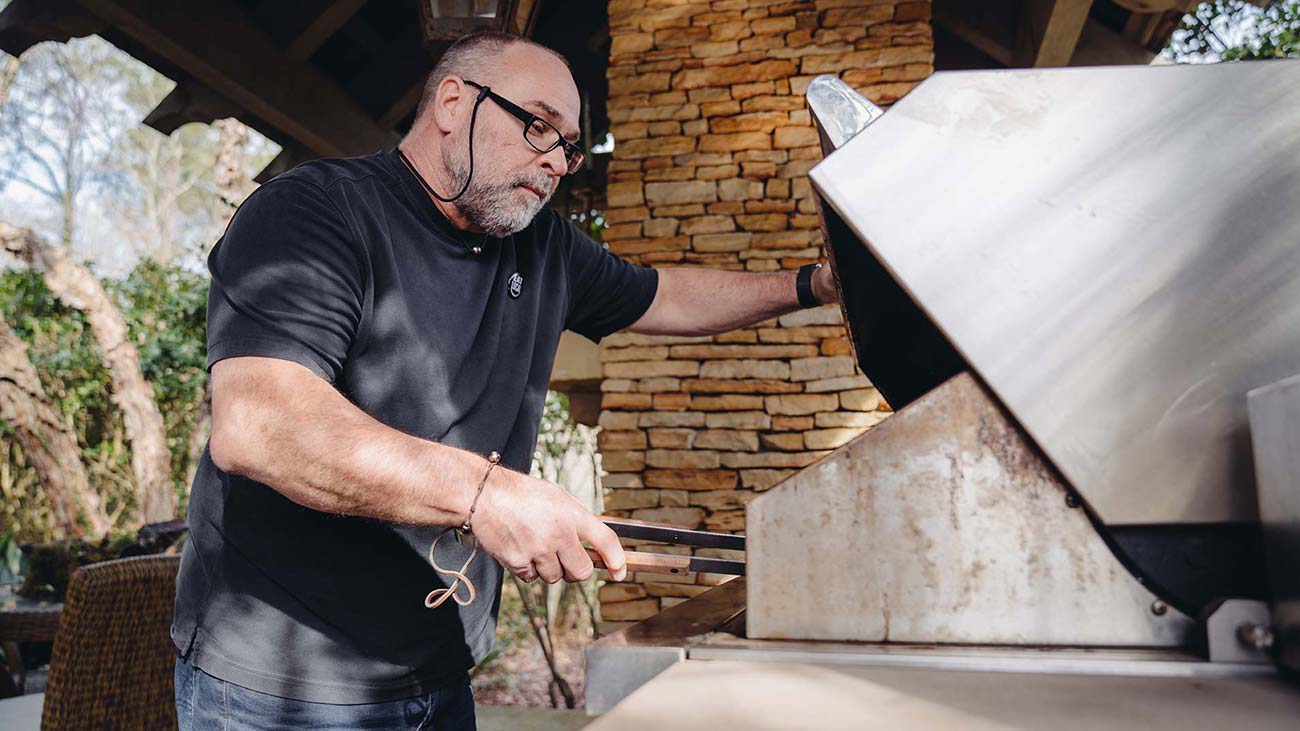 Ingredients
3 pounds Lean Ground Beef
1 recipe Mustard Cognac sauce (page xxx)
2 tsp Steak Seasoning
1/3-1/2 cup Black Pepper, cracked
6 Kaiser Rolls
6-8 leaves Romaine Lettuce
8-10 slices Ripe Tomato
Cracked-Pepper Burger with Mustard Cognac Sauce
Instructions
Divide the ground beef into 6 equal parts and form burger patties, about 1-1/2" in thickness.
Divide the mustard cognac sauce in half. Use a pastry brush to coat the surface of the hamburger patties with the mustard cognac sauce. Sprinkle the patties with the steak seasoning. Firmly press the cracked black peppercorns onto the hamburger patties.
Prepare grill. Cook over direct high heat for 8-10 minutes.
Brush the inside surfaces of the hamburger buns with the remaining mustard cognac sauce. Grill over medium direct heat for 2-3 minutes. Place the burgers on the grilled buns and top with the sliced tomatoes and a lettuce leaf. Serve with Dijon mustard on the side.
Yield: 6 Great Burgers
© Copyright 2023 unless otherwise noted. New South Restaurant Group • 3904 Hardy St Hattiesburg MS 39402 • 601.264.0657