RobertStJohn.com
Crabmeat Holleman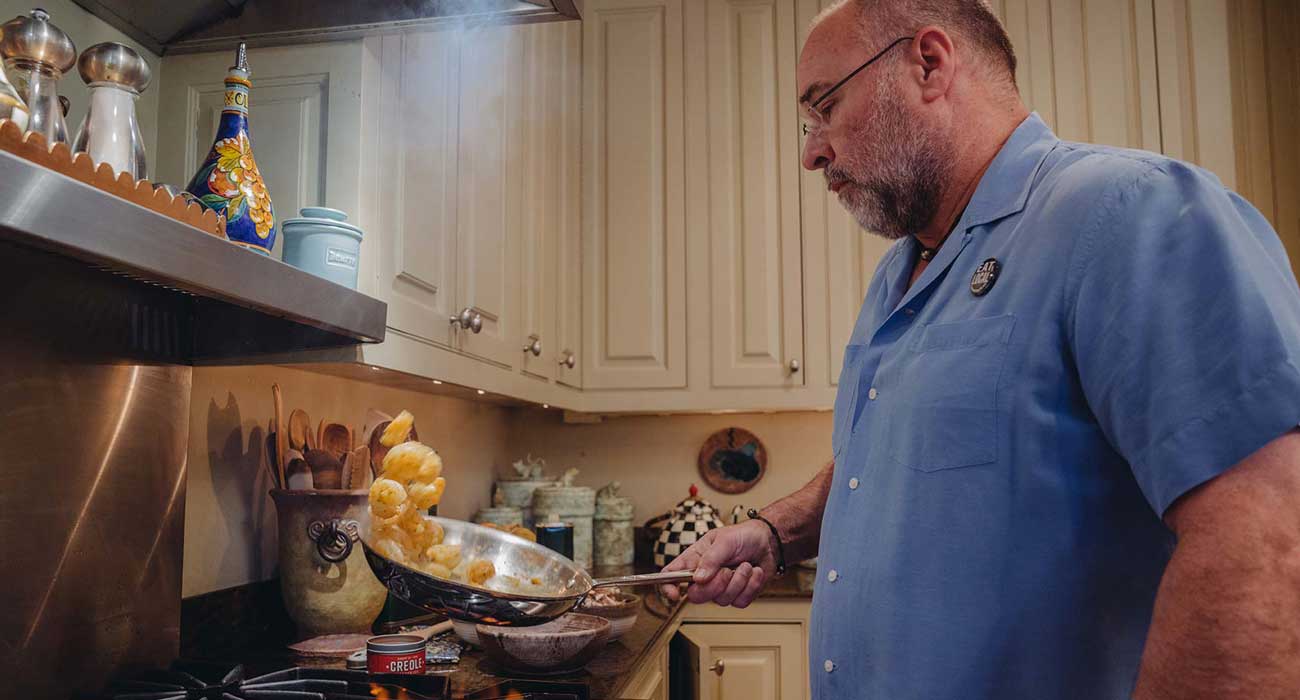 Ingredients
½ cup Mayonnaise
2 Egg Yolks
1 Tbl. Sherry
1 Tbl. Creole Mustard
1 Tbl Lemon juice, freshly squeezed
1 tsp. Crescent City Grill Creole Seasoning
1 tsp. Worcestershire
1 tsp.  Crescent City Grill Cayenne & Garlic Sauce
⅓ cup Red bell pepper, small dice
⅓ cup Green bell pepper, small dice
1 lb. Jumbo lump crabmeat
½ lb Backfin lump crabmeat
2 8oz. wheels  Brie or Camembert cheese, cut into 1/2-inch cubes
6 Tbl. Seasoned breadcrumbs
8 Oven-proof ramekins or scallop shell
Instructions
Preheat oven to 375 degrees.
Combine the first eight ingredients and mix thoroughly with a wire whisk. Stir in peppers. Gently fold crabmeat into liquid mixture making sure not to break up the crabmeat lumps.
Place a layer of crabmeat mixture into a 6 oz. ramekin, then 2 cubes of Brie and another layer of crab. Top with seasoned breadcrumbs and bake for 10 – 12 minutes or until bubbly and breadcrumbs are brown. Garnish with chopped parsley.
Yield: 8
© Copyright 2023 unless otherwise noted. New South Restaurant Group • 3904 Hardy St Hattiesburg MS 39402 • 601.264.0657