RobertStJohn.com
Cinnamon Rolls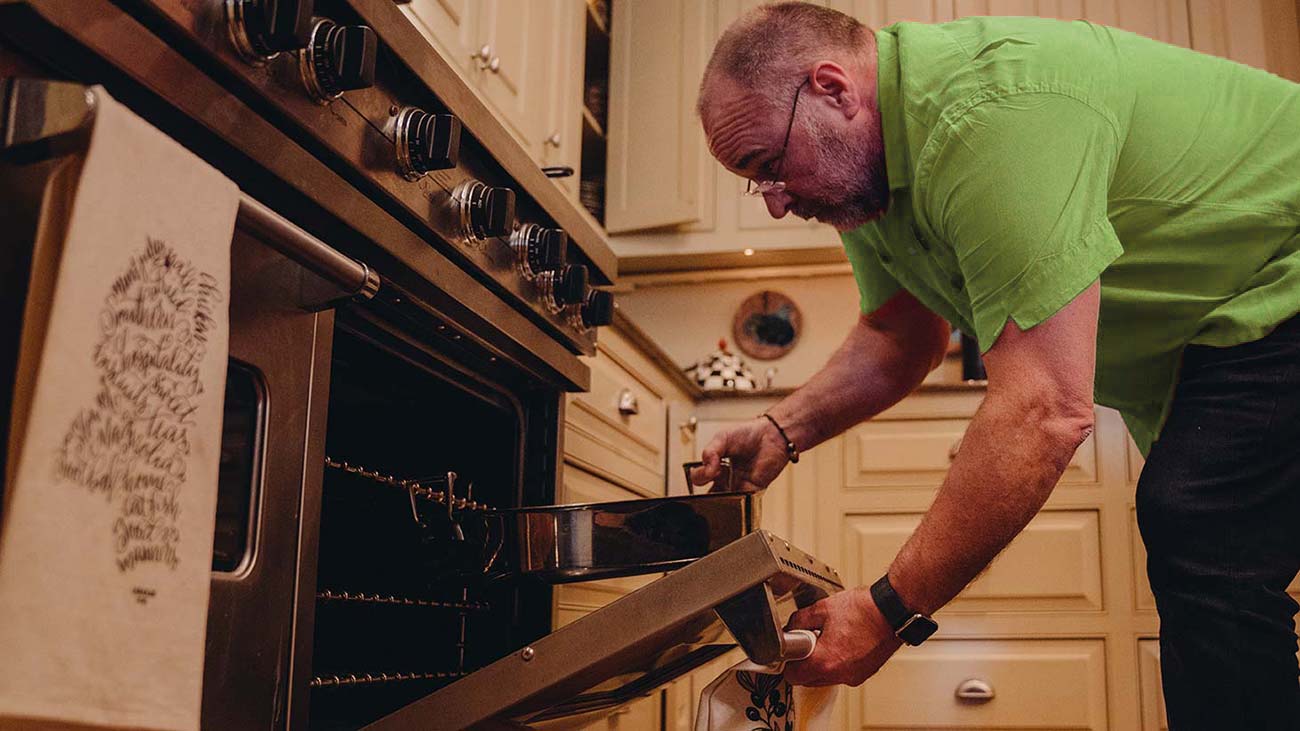 Ingredients
1 recipe Dinner Roll dough, cold
4 Tbsp Unsalted butter, melted
1 cup Brown sugar
1 Tbsp Cinnamon
1 ½ cup Powdered sugar
3 Tbsp Milk
½ tsp Vanilla extract
Instructions
Preheat oven to 350 and grease a 9 x 13 baking pan.
On a generously floured surface, roll the dough to a rectangle measuring 18 inches x 12 inches. Brush the entire surface of the dough with the melted butter, except for a ½-inch border at the top.
Combine the brown sugar and cinnamon and thoroughly spread over the buttered dough, except for a ¾ inch border at the top. Starting with the long edge closest to you, roll the dough into a tight cylinder. Firmly pinch the seam to seal and turn the cylinder seal side down. Gently squeeze as needed to create an even thickness.
Cut the cylinder into 12 rolls, about 1 ½ inch thick and place into greased baking pan. The rolls should be touching. Wrap and allow to rise at room temperature for an hour. Remove wrap and place in oven until golden brown, about 30 minutes.
While the rolls are cooling slightly, make the icing combining powdered sugar, milk, and vanilla until smooth. Spread over the rolls and serve immediately.
© Copyright 2023 unless otherwise noted. New South Restaurant Group • 3904 Hardy St Hattiesburg MS 39402 • 601.264.0657