RobertStJohn.com
Chocolate Pie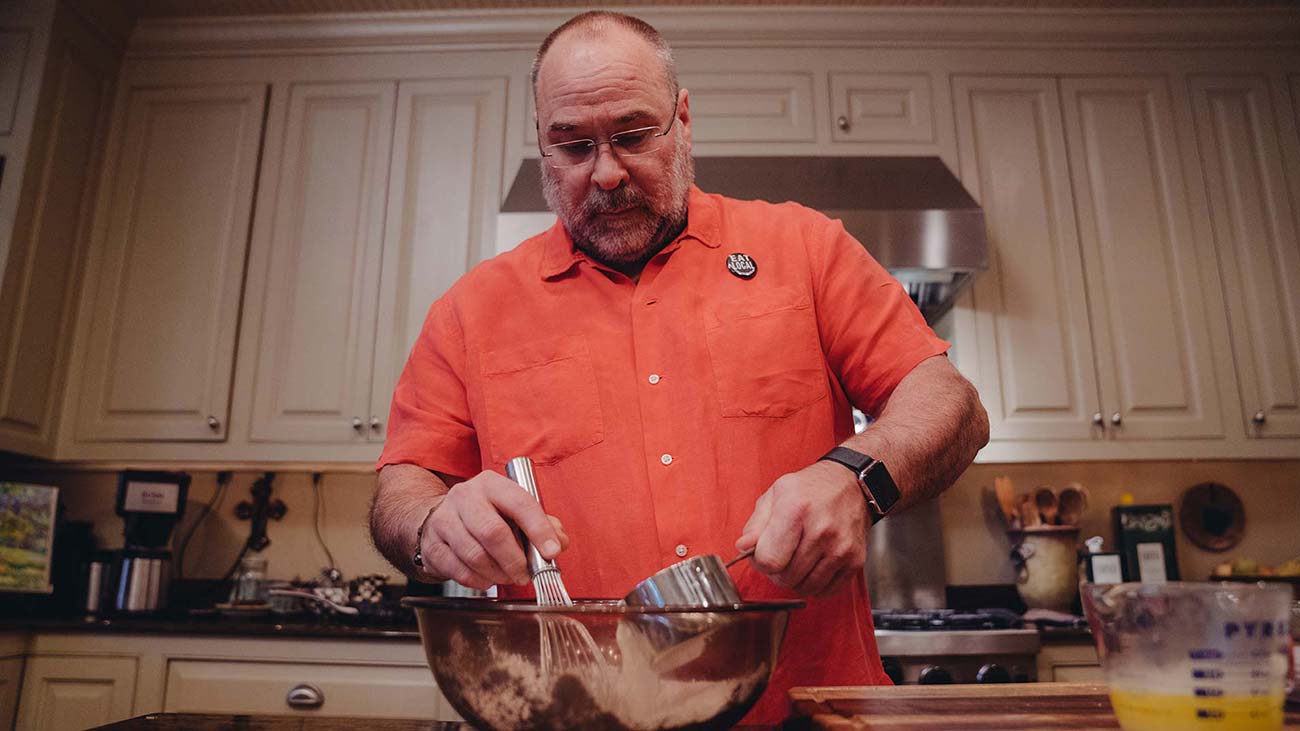 Ingredients
1 cup plus 2 Tbsp Sugar
3 /4 cups Heavy cream
3 /4 cups Buttermilk
3 1 /2 Tbsp Cornstarch
Pinch Salt
4 Egg yolks, reserve whites for meringue
3 ounces Semisweet chocolate, high quality
1 Tbsp Butter
3 /4 tsp Vanilla
1 (9-inch)  Pie Crust, bake
Instructions
In a small saucepan combine the sugar, heavy cream, buttermilk, cornstarch, and salt and whisk until smooth. Place over medium-high heat, and bring to a boil, whisking from time to time, allowing the sugar and cornstarch to dissolve and the mixture to thicken (about five minutes). Continue cooking at a low boil for an additional five minutes, whisking constantly.
In a mixing bowl, beat egg yolks lightly. Pour 1 /2 cup of the hot mixture into the egg yolks and whisk thoroughly. Pour the egg yolk mixture into the saucepan and whisk over the heat until thoroughly combined (about 30 seconds).
Pour mixture into a mixing bowl, and whisk in the chocolate, butter, and vanilla. Continue whisking until thoroughly combined (mixture will be very thick). Pour the chocolate batter into the prepared pie crust. Prepare the meringue and spread over the pie and bake at 350 until golden, about 8-10 minutes. Allow pie to cool completely before serving (refrigerate at least four hours).  Yield: eight slices
Meringue:
4  Egg whites
6 Tbsp Sugar
1 /2 tsp Cream of tartar
Beat the egg whites with an electric mixer. When they start to increase in volume, add in the sugar and cream of tartar. Continue to beat until stiff peaks form.
© Copyright 2023 unless otherwise noted. New South Restaurant Group • 3904 Hardy St Hattiesburg MS 39402 • 601.264.0657