RobertStJohn.com
Chicken Meatballs
Fabio Picchi is a culinary genius. Period. He opened his first restaurant in Florence in 1979, when he was 26, using a small, wood-burning stove. He has since grown that tiny, 80-seat concept into one of the finest restaurants in the entire country. My meals at Cibreo have been every bit as enjoyable as any I have eaten at The French Laundry, Per Se, or any of America's top-flight restaurants. The overall refinement is not quite the same, but it isn't meant to be. Fabio brought the same principles to dining that Alice Waters did in Berkley, and probably around the same time. Today, his sons, Duccio and Guilio work alongside him in one of the four concepts that occupy the best-tasting street corner in Florence. Picchi takes chicken meatballs to another level. I think this recipe comes pretty close to the master.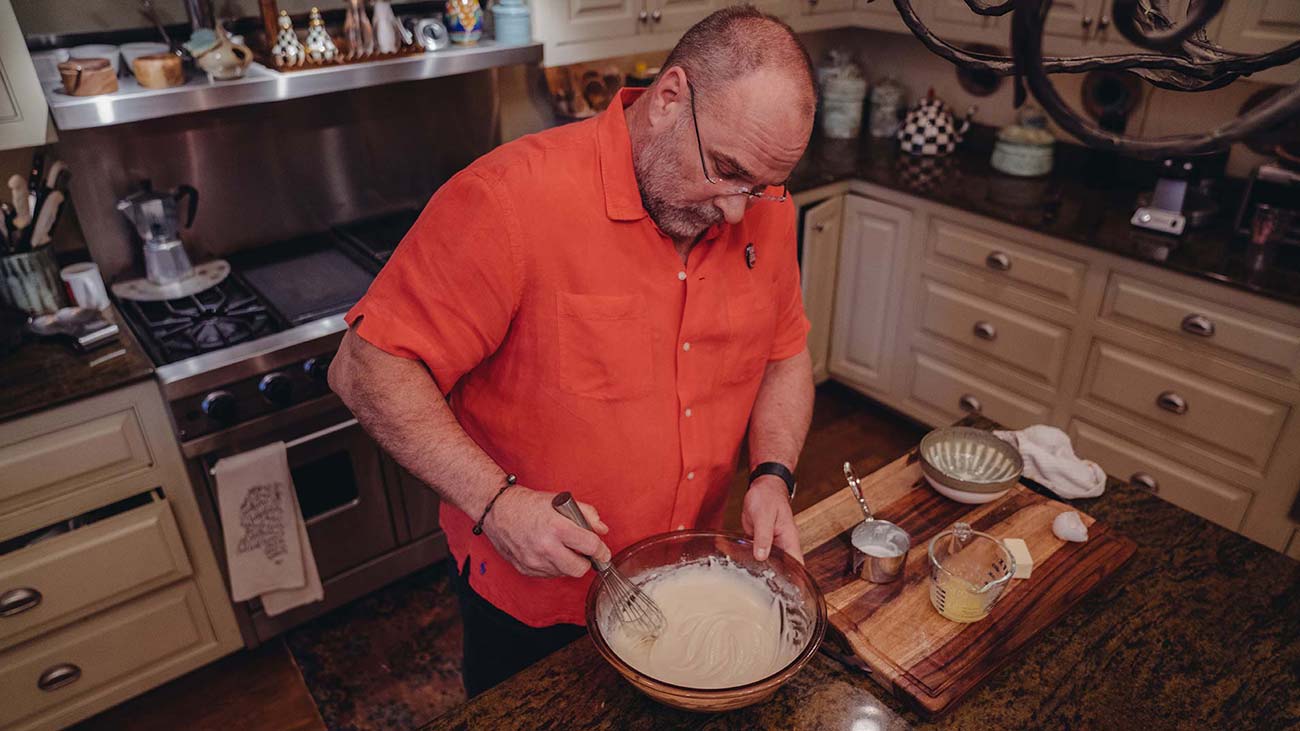 Ingredients
2 lb. Ricotta cheese
2 lb. Ground chicken, chilled
3 Whole large eggs
2 cups Parmigiano Reggiano, grated
2 Tbl Kosher salt
1 tsp Fresh ground black pepper
All-purpose flour as needed
Instructions
Wrap the ricotta cheese in cheesecloth and place in a strainer set over a bowl. Weight the cheese with a couple bowls and refrigerate overnight to drain the excess water.
In a large mixing bowl, combine the drained ricotta with the chicken, eggs, grated cheese, salt and pepper using your hands. Mix thoroughly until completely smooth, about 4-5 minutes.
Form into 2 ½ oz. meatballs. Lightly coat each meatball in flour and transfer to a lightly floured baking pan. Place meatballs in the refrigerator to set for at least 4 hours or overnight. They may also be frozen at this point.
Place a large skillet on medium-high heat and pour enough olive oil to just cover the bottom of the pan. Dust the meatballs one more time in flour. Brown the outside of the meatballs, being careful not to burn them. Place on paper towels to drain excess oil and fat. At this point, they may be held under refrigeration for 4 days or frozen for 3 months.
If serving immediately, add 4 cups of Marinara and simmer until meatballs are completely cooked to an internal temperature of 160, about 30-45 minutes.
Yield: 18 2 ½ oz. meatballs
© Copyright 2023 unless otherwise noted. New South Restaurant Group • 3904 Hardy St Hattiesburg MS 39402 • 601.264.0657