RobertStJohn.com
Caramel Ribbon Ice Cream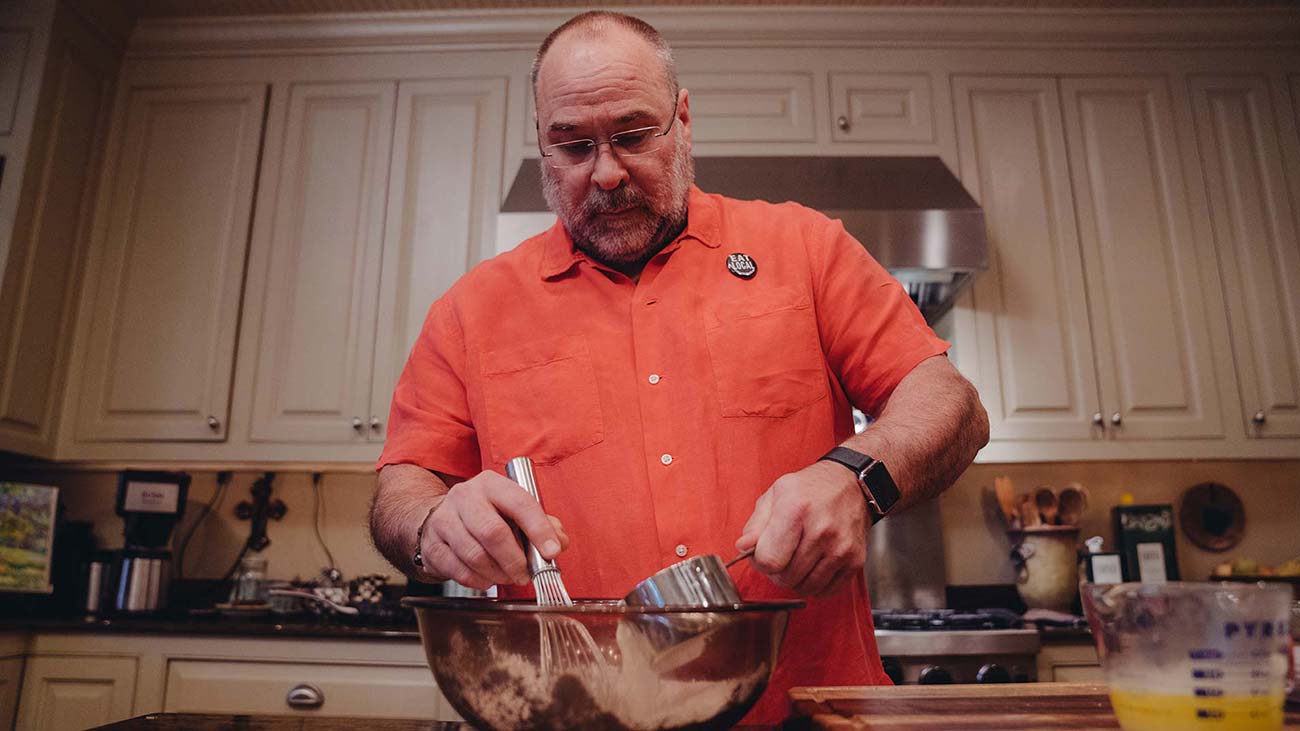 Ingredients
Caramel
1 cup sugar
1/4 cup water
1 1/2 cup heavy whipping cream, heated
Ice Cream
1 ½  cups sugar, divided
2 cups heavy cream
2  cup milk
1  vanilla bean
5 egg yolks
Instructions
Caramel
In a small, heavy duty saucepan, combine the sugar and water. Bring the mixture to a slow boil, stirring very often. Continue to cook until the mixture reaches a deep caramel color, about 10 minutes. As soon as this deep color is achieved, use a wire whisk and quickly stir in the warm cream. Return the caramel to a medium heat, and cook for 2-3 more minutes.
Remove and cool the caramel completely. Set aside. The caramel should be thick but not completely stiff when cooled.
Ice Cream
Split the vanilla bean lengthwise, and combine it with half of the sugar, heavy cream, and milk in a small saucepot. Heat just until it begins to boil.
In bowl whisk egg yolks with the remaining sugar. Beat until the egg yolks are light yellow in color.. While whisking stream in about 1/3 of the boiled cream mixture. Add the yolk mixture to the remaining warm cream and cook for 5 more minutes over low heat, stirring constantly. Remove from heat and strain through a fine mesh strainer into a bowl set over ice.
Cool mixture completely. Following the manufactures directions, freeze the mixture in an electric ice cream maker.
Take the finished ice cream and place it in a chilled stainless steel bowl. Using a rubber spatula, fold the caramel into the ice cream. Try not to blend the caramel into the ice cream, but rather, create ribbons throughout.
Place in a freezer safe sealable container and freeze until ready to use.
© Copyright 2023 unless otherwise noted. New South Restaurant Group • 3904 Hardy St Hattiesburg MS 39402 • 601.264.0657