RobertStJohn.com
Caramel Custard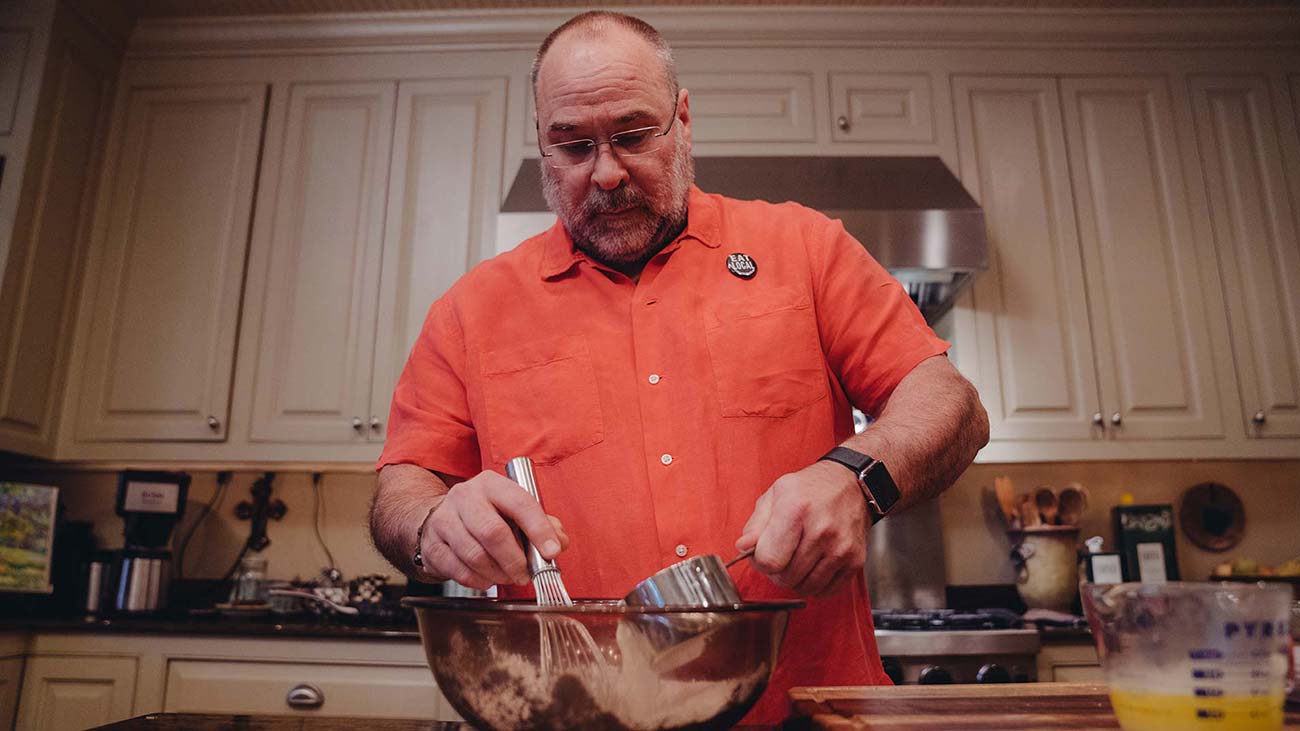 Ingredients
1 cup               Sugar
1 /3 cup          Water
6                      Eggs
3 /4 cup          Sugar
1 1 /2 Tbsp     Vanilla extract
1 /8 tsp            Salt
3 1 /2 cups     Milk
Instructions
Preheat oven to 325 degrees.
Arrange eight oven-proof bouillon cups in a baking dish, the sides of the baking dish should be as tall as the bouillon cups. Place one cup sugar and the 1 /3 cup water in a skillet with a flat, heavy bottom. Place over medium heat and cook until sugar caramelizes. Pour liquid caramel into bouillon cups.
Meanwhile, heat milk and half of the sugar in a small saucepot just until it begins to boil. Combine eggs, remaining sugar and vanilla and whisk together. Slowly poor hot milk into the egg mixture while stirring constantly. Divide the mixture into the bouillon cups. Poor boiling hot water into the baking dish and cover the cups with a sheet of parchment paper. Bake 40 minutes.
Chill completely. Use a paring knife to go around the custards and unmold onto serving dishes. Yield: eight
© Copyright 2023 unless otherwise noted. New South Restaurant Group • 3904 Hardy St Hattiesburg MS 39402 • 601.264.0657