RobertStJohn.com
Caramel Brownies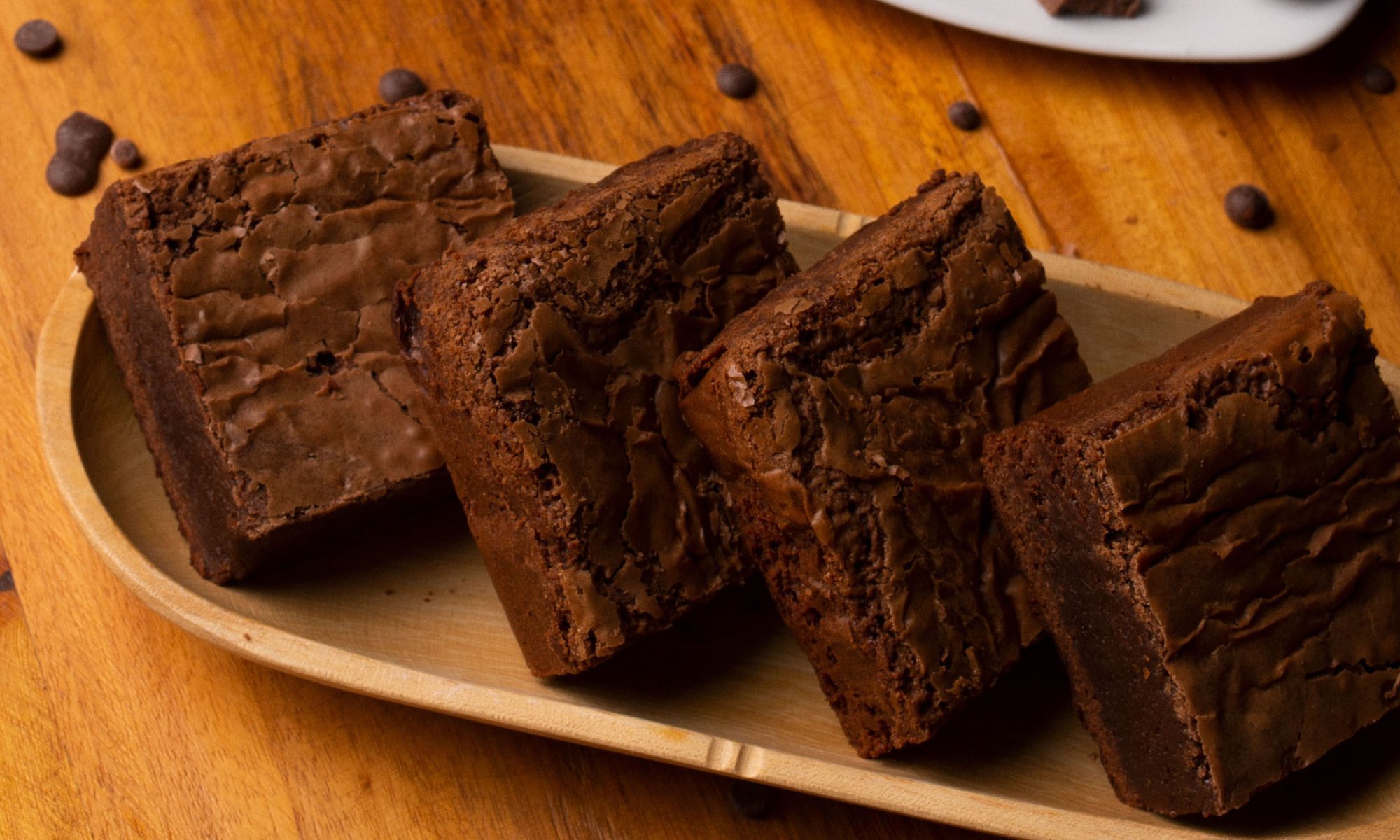 Ingredients
Caramel
1 cup sugar
1/4 cup water
1 1/4 cup heavy whipping cream, heated
Brownie Mix
6 ounces Unsweetened Chocolate
1 cup Unsalted Butter, cut into small cubes
1 cup All-Purpose Flour
1/4 cup Cocoa
1 tsp Double Acting Baking Powder
1/8 tsp Salt
4 large Eggs
2 1/2 cups Sugar
2 tsp Vanilla
1 1/2 cup Pecans, chopped (optional)
Instructions
Caramel
In a small, heavy duty saucepan, combine the sugar and water. Bring the mixture to a slow boil, stirring very often. Continue to cook until the mixture reaches a deep caramel color, about 10 minutes. As soon as this deep color is achieved, use a wire whisk and quickly stir in the warm cream. Return the caramel to a medium heat, and cook for 2-3 more minutes.
Remove keep warm while preparing the brownie batter.
Brownie Mix
Preheat oven to 350 degrees
Butter a 9×12 inch baking dish
In a small heavy saucepot, melt chocolate and butter over low heat. Stir constantly until the mixture is smooth. Remove from the heat and allow the mixture to cool completely.
Sift together flour, cocoa, baking powder and salt into a large bowl.
Using the whip attachment of an electric mixer beat the eggs on medium speed. While still beating, add the sugar, a little at a time, and continue to beat for 2-3 minutes until the mixture becomes thick and pale. Add in the chocolate mixture and vanilla and mix well. Add the flour mixture and blend well using a rubber spatula or wooden spoon. Stir in the chopped pecans.
Pour the batter into the prepared baking pan and smooth the top. Drizzle the caramel in rows lengthwise on top of the batter. Drag a pairing knife back and forth through the caramel lines. Bake the brownies for 25-30 minutes, or until the brownie pulls away slightly from the sides of the pan. Let brownies cool completely before cutting.
Yield: 16 brownies
© Copyright 2023 unless otherwise noted. New South Restaurant Group • 3904 Hardy St Hattiesburg MS 39402 • 601.264.0657