RobertStJohn.com
Brandy Crème Anglaise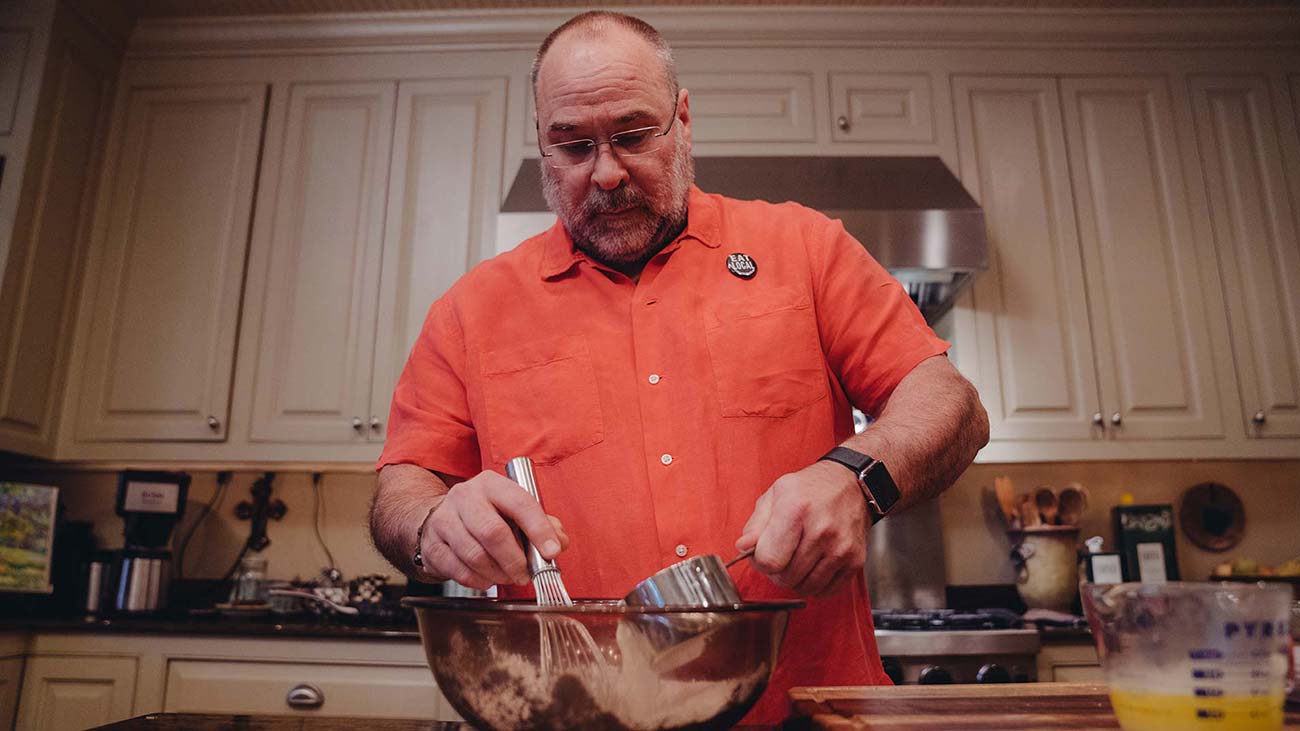 Ingredients
1 cup cream
½ cup half and half
¼ cup brandy
¾ cup sugar, divided
4 egg yolks
1 tsp vanilla extract
Instructions
In a stainless steel pot bring the cream, half and half, brandy, half of the sugar and to vanilla a simmer. While it is heating, combine the yolks and remaining sugar in a mixing bowl and whip until pale yellow in color.
Slowly begin adding the cream mixture into to yolks, stirring constantly until all the milk has cream mixture has been added. Pour the mixture back into the sauce pot and cook over a low-medium flame stirring constantly. Cook until the mixture becomes thick enough to coat a spoon or spatula.
Remove from the heat and cool down in an ice bath.
This sauce may be made two-three days in advance.
Yields : 8-10 servings
© Copyright 2023 unless otherwise noted. New South Restaurant Group • 3904 Hardy St Hattiesburg MS 39402 • 601.264.0657