RobertStJohn.com
Bombolini with Italian Cream Filling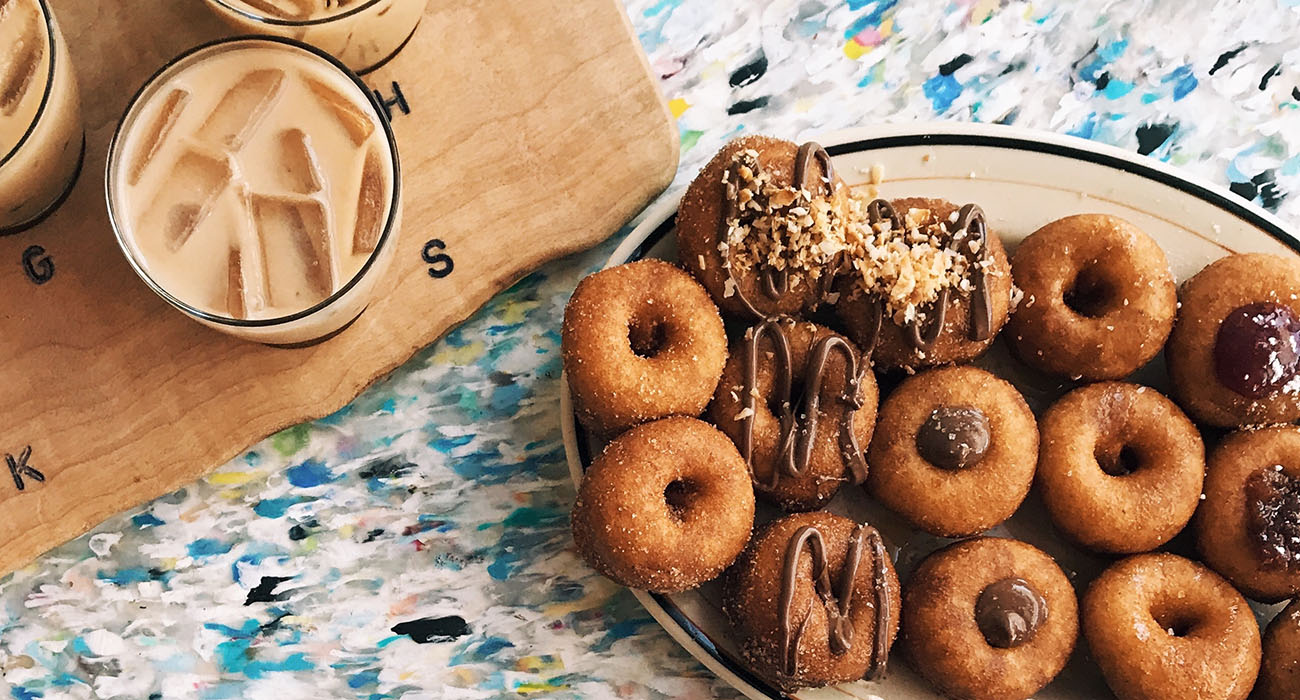 Ingredients
3 – ¼ ounce packages Rapid rise yeast
¼ cup Warm water
½ cup + ¼ cup Sugar
1 Whole large egg
2 Tbsp Unsalted butter, melted
½ cup Whole milk
½ tsp Kosher salt
4 cups All-purpose flour
½ tsp Ground cinnamon
1 tsp Extra virgin olive oil
1 recipe Italian cream or chocolate filling
Instructions
In the bowl of a stand mixer fitted with the dough hook, mix the yeast, water, ½ cup sugar, egg, butter, milk and salt on medium-low speed until incorporated, about 2 minutes. Slowly add in the flour ½ cup at a time until 3 cups have been added. At this point, add flour in tablespoon increments just until the dough is no longer super sticky.
Transfer into a mixing bowl, coat with the olive oil and cover. Allow the dough to rise in a warm place until it has doubled in size, about 1 hour. Punch down the dough.
Transfer to a lightly floured surface and roll the dough out to ¼" thick. Using a 2-inch round cutter, cut out 24 rounds and place on a floured baking sheet and let rise again until doubled, about 10-15 minutes. Meanwhile, combine the remaining ¼ cup sugar with the cinnamon and set aside.
In a large heavy pot, heat 4-5 cups canola oil to 350. Add the Bombolini, 3 at a time, and fry until golden brown, about 30-40 seconds. Turn once halfway through. Transfer to paper towels to drain. While still warm, sprinkle with the cinnamon sugar. Fill them with the Italian cream using a pastry bag fitted with a ½" tip.
© Copyright 2023 unless otherwise noted. New South Restaurant Group • 3904 Hardy St Hattiesburg MS 39402 • 601.264.0657