RobertStJohn.com
Blackberry-Tasso Chutney
Big, bold flavors with multiple uses. Serve it with duck, venison, pork, and savory bread pudding. Leave out the tasso and serve it over ice cream.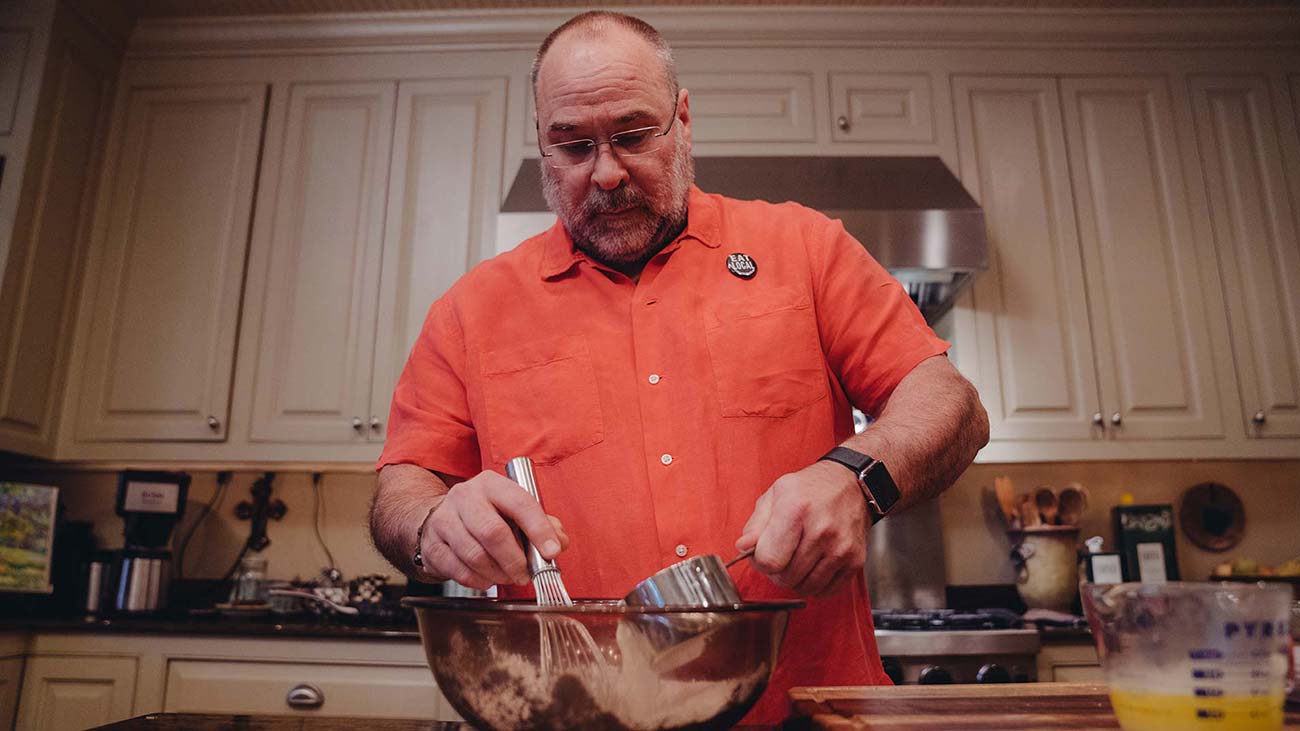 Ingredients
1 cup shallot, chopped fine
1 cup onion, medium dice
1 /2 cup tasso, minced
1 Tbsp unsalted butter
6 ounces fresh blackberries (or frozen, 2 cups, unthawed)
1 /4  cup sugar
1 /2 cup blackberry preserves
2 tablespoon cider vinegar
1 Tbsp cracked black pepper
1 Tbsp ginger, minced
1 cinnamon stick
1 /2 tsp creole seasoning
Instructions
In a 1 1 /2-quart heavy saucepan, cook shallot, onion, and tasso in butter over moderate heat, stirring occasionally, until golden, 3 to 5 minutes. Stir in remaining ingredients and simmer, uncovered, stirring occasionally, until berries burst and chutney is thickened, approximately 20 minutes.
Cool to room temperature.
Note: Chutney can be made 1 week ahead and chilled, covered
Yield: 2 cups
© Copyright 2023 unless otherwise noted. New South Restaurant Group • 3904 Hardy St Hattiesburg MS 39402 • 601.264.0657