RobertStJohn.com
Biscotti di Prato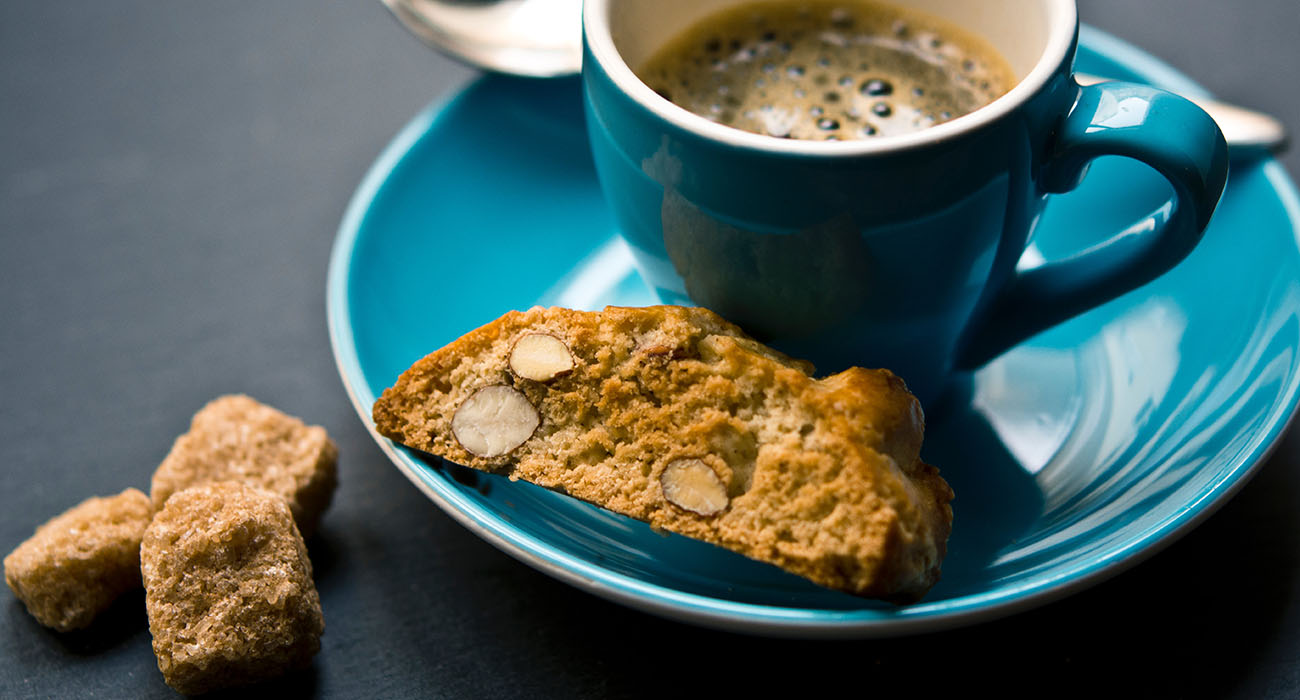 Ingredients
5 ½ cups Cake flour
1 ½ cup Sugar
4 Whole eggs
1 – ¼ oz. package active dry yeast
1 ½ cups  Blanched almond slivers, toasted and finely chopped (about 1 cup after chopped)
Instructions
Preheat oven to 325.
In the bowl of a stand mixer fitted with the dough hook, mix the flour sugar and eggs on medium speed for 4 minutes. Add the yeast and continue mixing for 2 minutes. Add the chopped almonds and mix another 2 minutes.
Divide the dough in half and form each into a loaf about 1" thick and 3" wide on a baking sheet lined with parchment paper. Cook for 10-15 minutes, let cool slightly and slice ½" thick. Return to the baking pan and cook an additional 6-8 minutes until browned. Allow to cool completely.
© Copyright 2023 unless otherwise noted. New South Restaurant Group • 3904 Hardy St Hattiesburg MS 39402 • 601.264.0657