RobertStJohn.com
Amalfi Fish Stew
Travel journal November 1, 2011: Amalfi, and the craggy, vertical coastal towns above and below it host some of the most beautiful sunrises and sunsets I have ever witnessed. The food is good, lemons made frequent appearances on menus, and seafood was plentiful. Many of the Amalfi fishermen work alone in small wooden boats. They fish in the early hours of the morning, load their catch in ice chests precariously strapped to the backs of a battered scooters, and head to the fish market.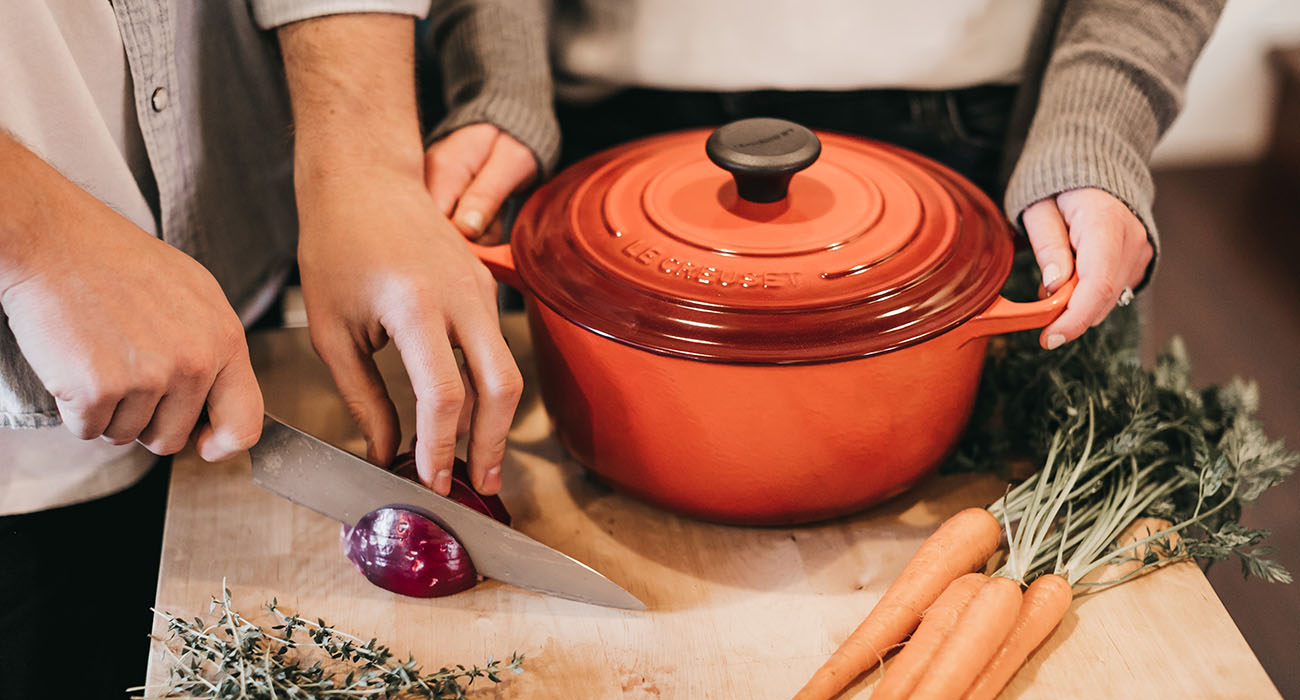 Ingredients
For the base:
½ cup Extra virgin olive oil
1 ½ cups Yellow onion, small diced
½ cup Leeks, whites only, finely diced
1 cup Carrot, small diced
½ cup Celery, small diced
½ cup Fennel, small diced
1 Tbl Fresh garlic, minced
1 each – 6 oz. can tomato paste
2 each – 28 oz. whole peeled tomatoes, crushed by hand
2 quarts Seafood stock (see recipe)
2 Tbl Kosher salt
1 Tbl Fresh ground black pepper
1 tsp Crushed red pepper
2 Tbl House herb blend (recipe xxx)
3 each Bay leaves
To complete the stew:
2 Tbl Extra virgin olive oil
1 Tbl House seasoning blend (recipe xxx)
2 lbs. Fresh fish (preferably white bass), cut into 1 inch pieces
1 lb. Fresh mussels, cleaned and beards removed
1 Tbl Garlic, minced
¼ cup Dry white wine
1 recipe Amalfi Fish Stew base (above)
Instructions
For the base:
Heat oil in a large stock pot over medium heat. Add the onion, leeks, carrots, celery, fennel and garlic and stir frequently until tender, about 8-10 minutes. Increase the heat slightly. Add the tomato paste and stir constantly for 5 minutes, being careful not to burn the tomato paste. Add the remaining ingredients and bring to a boil. Once stock comes to a boil, reduce to a simmer. Cover and continue simmering for 1 hour, stirring frequently. This stock may be made up to 3 days ahead of time. It also freezes well.
To complete the stew:
Heat the oil in a large sauce pot over medium-high heat. Season the fish with the House seasoning and add to the pot along with the mussels and garlic. Stir frequently for 6-8 minutes and deglaze with the wine. Continue stirring until half of the wine has evaporated, about 2 minutes. Add the Amalfi Fish Stew base and bring to a simmer. Serve hot.
© Copyright 2023 unless otherwise noted. New South Restaurant Group • 3904 Hardy St Hattiesburg MS 39402 • 601.264.0657