RobertStJohn.com
Grilled Pizza Dough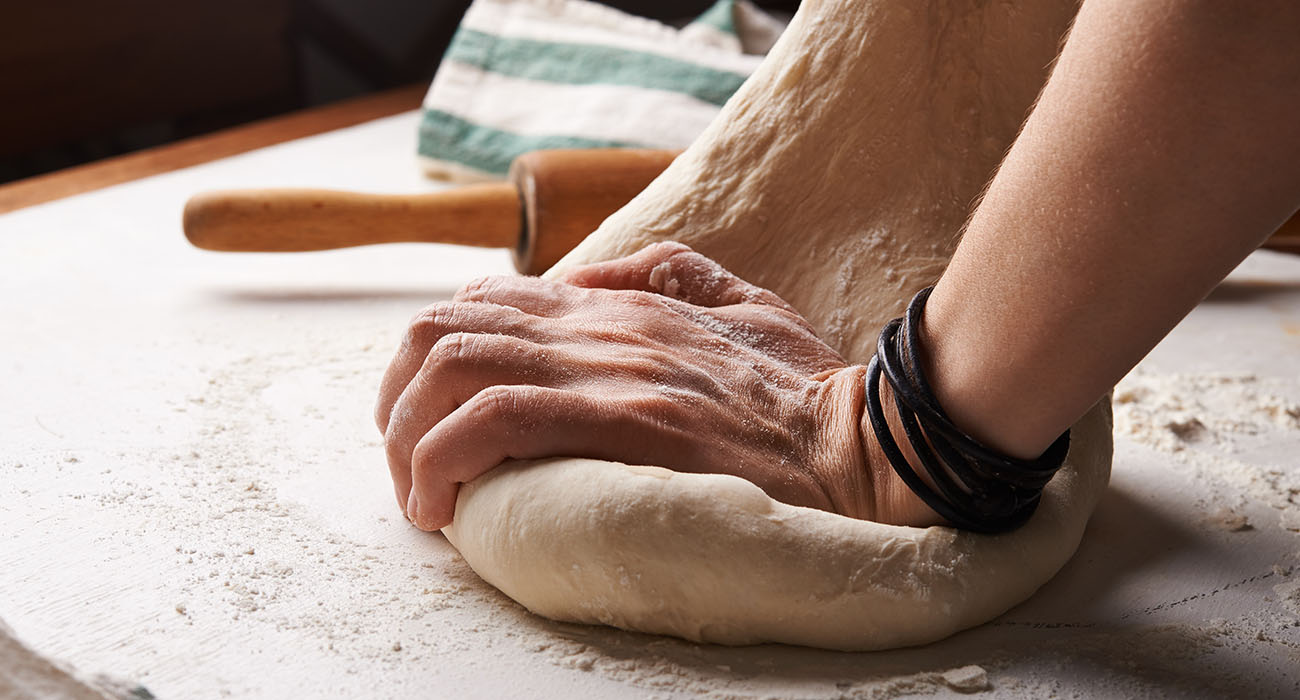 Ingredients
2 packages Active Dry Yeast
1 tsp Sugar
2 tsp Honey
1 1/2 cups Warm Water
5 1/4 cups All-Purpose Flour
1 Tbl Salt
1/4 cup Olive Oil + Olive Oil for brushing the pizza dough
Instructions
Dissolve yeast, sugar, and honey in warm water.
Using a mixer with a dough-hook attachment, place flour and salt in bowl and mix thoroughly. On low speed, slowly drizzle in oil and continue to mix until evenly distributed. Add dissolved yeast. Add remaining cup of water. Once the dough begins to come together, continue kneading it on low speed for 5 minutes.
Transfer the dough onto a floured surface and work by hand 3–4 more minutes. The dough should be smooth, slightly firm, and dry. Place the dough in a large bowl, cover with a damp towel, and place in a warm place to rise for 1/2 hour.
Divide the dough into six 6-ounce sections. On a dry surface, work each individual ball by rotating it in a circular motion, continually tucking the sides down and under. Form dough into a smooth ball with no air pockets. Place dough balls on slightly oiled baking sheet and cover 30 minutes. This can be done 1–2 days in advance (cover dough balls tightly with plastic and keep in refrigerator).
To make the crusts, sprinkle flour or cornmeal on a smooth, clean surface and flatten the to about 2 inches thick. Gently pull the sides, rotating the dough in a circular motion, stretching it to a 7-inch diameter.
Prepare the grill. Lightly brush the dough with oil and cook over direct-medium heat until they are marked on the underside, about 2-3 minutes. Rotate the dough once or twice to prevent burning. Turn dough over and cook 2-3 minutes more. Remove dough from the grill.
At this point you can top the pizzas and finish the cooking in an oven or on the grill over indirect medium heat.
Crusts can be cooled and stored— individually wrapped— in the refrigerator or freezer until needed.
Yield: six 7-inch crusts
© Copyright 2023 unless otherwise noted. New South Restaurant Group • 3904 Hardy St Hattiesburg MS 39402 • 601.264.0657