RobertStJohn.com
Bucatini al Amatriciana
This is from my travel journal October 27, 2011: Piccolo Buco is a small family-run operation that has been in business since 1916. Luca (our server) and his mother were working the floor. His recommendations were spot on. The Bucatini Amatriciana (pasta in the style of Amatrice, guanciale, pancetta, or pork cheeks, bucatini, tomato sauce, and pecorino) was the best I have ever tasted. Bookworthy. This classic Italian dish comes from the town of Amatrice in the Lazio Region— which includes Rome— and Pecorino romano is the cheese that is used in this dish. Period. They are serious about that. It's not Amatriciana with any other cheese.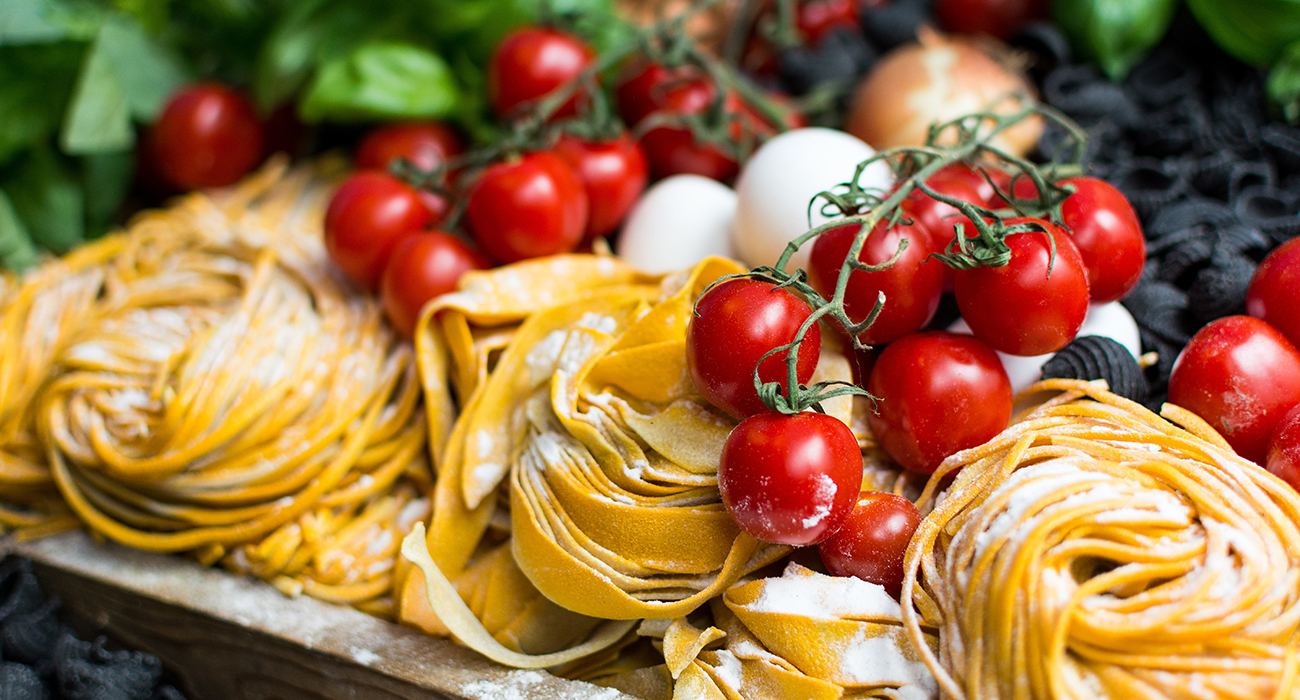 Ingredients
1 lb. Dry bucatini pasta
1 gallon Water
¼ cup Kosher salt
2 Tbl Extra virgin olive oil
¼ lb. Guanciale (cured pork cheek) or pancetta, medium diced
2 cups Marinara (see recipe)
¾ cups Yellow onion, small diced
1 Tbl Garlic, minced
½ tsp Crushed red pepper
Grated Pecorino Romano as needed
Instructions
Cook the bucatini following the directions on the package.
Heat the oil in a large skillet over medium heat. Add the pancetta, stirring frequently so as not to burn, until cooked, about 6-8 minutes. Add the onion and garlic and continue until the onions are soft, not browned, about 5 minutes. Add marinara and crushed red pepper and stir until sauce is hot.
Transfer to a large mixing bowl. Add the hot bucatini pasta and combine thoroughly.
Divide among six serving bowls. Finish each with the grated cheese as needed.
© Copyright 2023 unless otherwise noted. New South Restaurant Group • 3904 Hardy St Hattiesburg MS 39402 • 601.264.0657